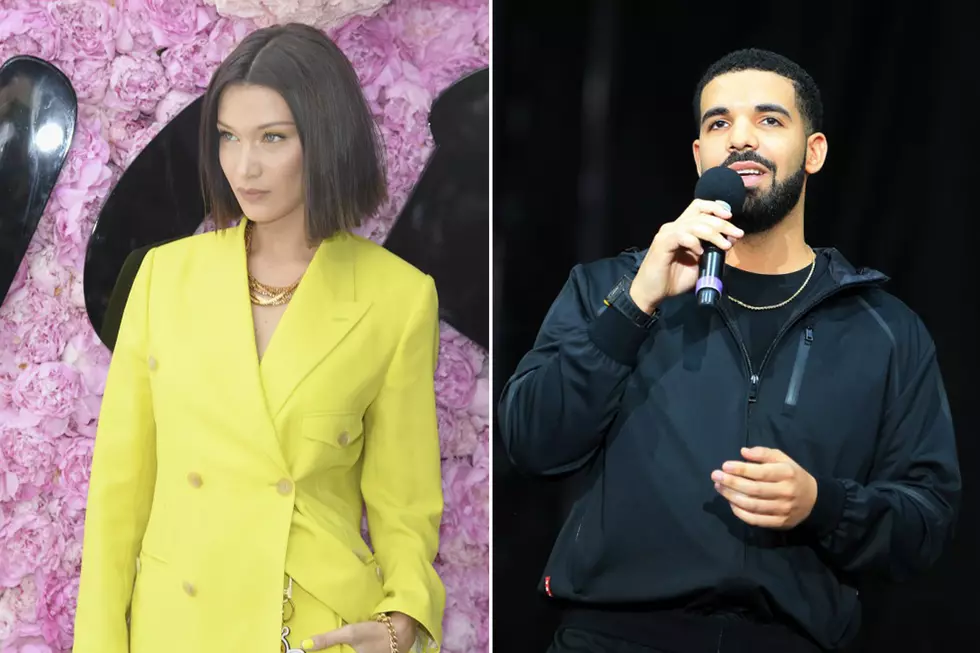 Bella Hadid Denies That Drake's 'Finesse' Is About Her
Pascal Le Segretain / Vaughn Ridley, Getty Images (2)
On Friday (June 29), Drake dropped his long-awaited album, Scorpion. Full of R&B and hip-hop songs, the double-album includes many references to the women in Drake's life and some fans believe many of the lyrics are about Bella Hadid.
Replying to a fan who tweeted, "Probably, who hasn't he banged" to a Perez Hilton article that asked if Drake was caught up with the model, Hadid fired back. "Not me!!! that's disrespectful. WHY CANT PPL BE FRIEND W/o all the insinuation."
While Hadid claims the song isn't about her, elsewhere on "Finesse," Drake makes reference to a woman who has a sister. "You and your sister/Too hot to handle," he spits and then later raps, "One thing at a time/I have to learn to hid/One thing at a time/Emotions running high/I wish you felt alright."
Hadid and Drake have been the subject of dating rumor since October when Page Six reported that the rapper and The Weeknd—Bella's ex–were feuding over the model. "They both hang in the same Toronto crew and now they're having to pick sides," a source said. "They aren't getting along right now."
19 Totally Random Celebrity Couples You Never Knew Dated