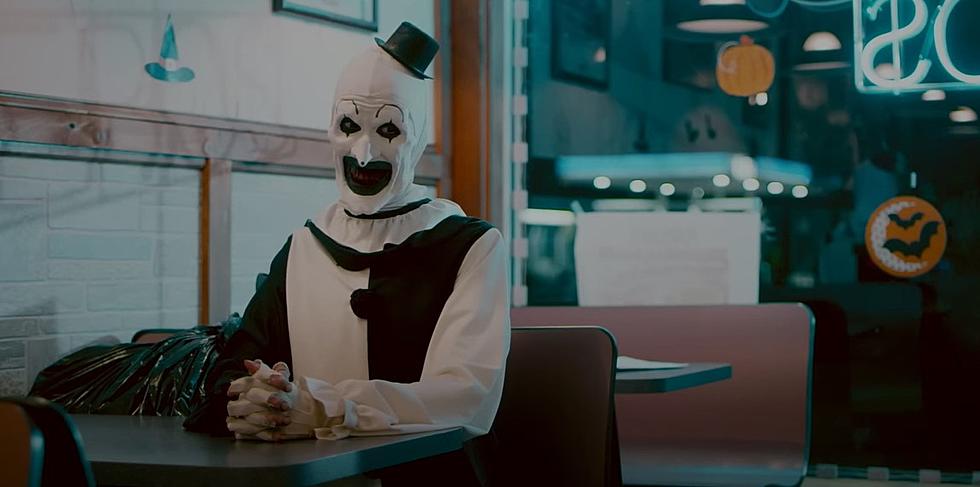 Art the Clown will be in Evansville: Horror Con Announces First Celebrity Guest
YouTube
Holy. Moly.
Evansville's First-Ever Horror Convention
In March of 2023, Evansville saw its first-ever horror-themed convention.  It's no secret that horror movies rarely get the recognition they deserve from mainstream pop culture, but it's safe to say fans of horror showed up and showed that the horror-loving community is alive and well in Evansville! In fact, the horror community is so strong in the Evansville area, that Horror Con actually outgrew its original location and will be heading to a bigger venue in 2024.
If you're unfamiliar with Horror Con, it is a horror-themed convention put on by the same folks who bring Raptor Con to Evansville every year.  Horror Con brings all kinds of spooky vendors selling everything from books to dioramas to horror-themed artwork and much more.  They also have panels, special effects workshops, photo ops, and of course celebrity guests.
A huge Celebrity Guest Announced
I feel like every day Horror Con is making new updates about the 2024 convention, and today they did NOT disappoint with their first celebrity guest announcement for next year's convention, are you ready?   THE Art the Clown himself will be at Horror Con.
David Howard Thornton, or Art the Clown from the Terrifier franchise will be at Horror Con 2024, and he'll even be there in costume for the scariest photo ops yet.
Be sure to
follow Horror Con on Facebook
to stay up to date with all of their exciting announcements, and I can't wait to see you at Horror Con 2024!
25 Scaredy Cat-Approved Halloween Movies