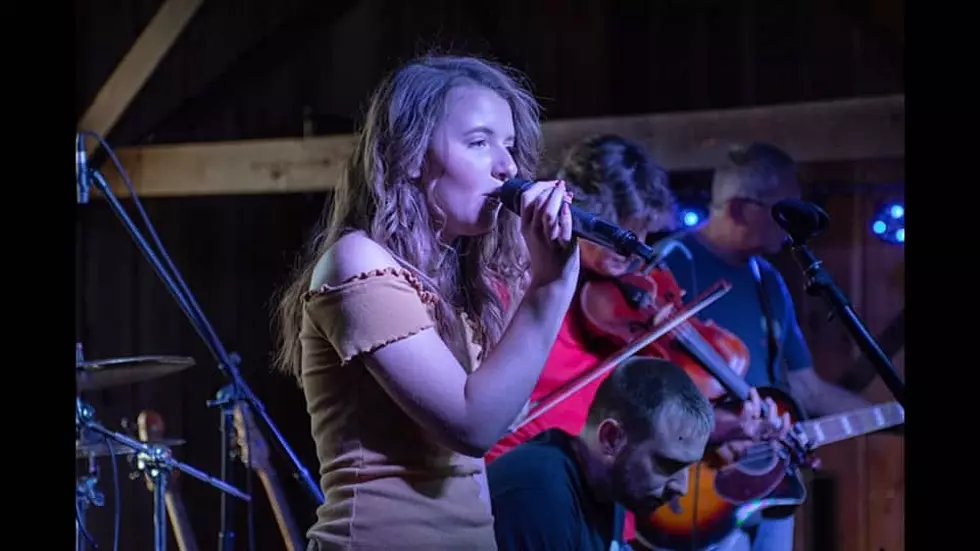 14-Year-Old Henderson Singer-Songwriter Annabelle Whitledge Discusses Recent Award Win
Annabelle Whitledge Music on Facebook
The Tri-State is full of immensely talented singers and songwriters, one of them being 14-year-old Henderson native, Annabelle Whitledge. The young, aspiring country artist says she's has been singing and performing since she started talking when she took time to chat with us earlier this week.
When she was 9, her voice caught the ear of Chris Caton, a friend of Annabelle's family, who instantly knew there was something special about her. With the blessing of Annabelle's family, the two formed the group, Annabelle Whitledge Music, according to the bio on her website.
Not long after, the two added three band members and began to hit stages around the Tri-State as well as Music City itself, Nashville.
Since then, Annabelle recorded and released her debut album, No Strings in late-2019, and most recently received the Rising Star Award (female category) at this year's Hollywood Music in Media Awards. The awards are put together each year by The Hollywood Music In Media Academy "to honor original music (Song and Score) in all visual media from around the globe including film, TV, video games, trailers, commercial advertisements, documentaries, and special programs."
Annabelle was nice enough to take some time out of her schedule earlier this week to chat with us about what it meant to her to win that award, plus writing new music, and when we'll all have the chance to hear it. Take a listen to the complete interview below, which also includes the title track to her debut album, No Strings at the end.
Also, be sure to check out her website and like her on Facebook to find out about upcoming performances, and when will get to hear the new music she's currently writing.
Check out a few other songs from No Strings below.
LOOK: Couple Celebrates 68th Wedding Anniversary with a 'Dance' Photoshoot
KEEP READING: What were the most popular baby names from the past 100 years?