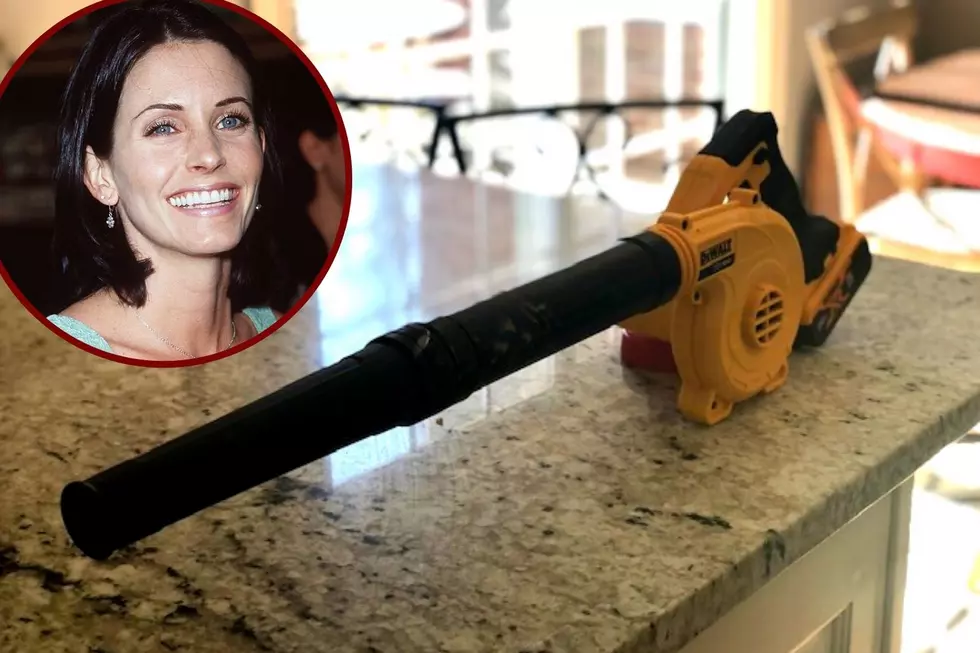 An Outdoor Tool Helps Me Get My House & Car Monica Geller Clean
Getty Images - Brenda Chase / Stringer
So, let me start this off by saying I am not a professional cleaning person and there are those out there who will probably cringe and say some choice words about my advice. Totally fine. But hear me out before you judge me too harshly...
Birds Are Officially the Worst
When we had the big snow last winter, my MOTHER got inside my head. She's always telling me how sad the birds are when there is snow on the ground because they can't find food and it's YOUR job as a citizen of the world to go and buy the quality birdseed and feed them. She even bought me a shepherd's hook and bird feeders. GAH. I caved. Here's the problem. If I leave bird feeders out front, the deer walk right up and help themselves to a smorgasbord of trail mix. So, like an idiot, I put the shepherd's hook on my patio and hung my feeders from there. I learned a hard lesson about starlings. These are big blackbirds that are bullies. My tiny birds sat and looked at me like Precious Moments dolls and mouthed, "I'm starving and cold. Please, ma'am, help me." So, like a bigger idiot, I moved the birdseed to bowls and put them under my patio furniture.
All was fine until the snow thawed and I was left with a crap-ton of birdseed all over my patio. At first, I was going to sweep it off but I figured it would be better to use the leaf blower. My husband proudly came through with a new toy for me to try. It's a DeWalt brand mini blower. AHH perfect! I hate the electric cord oh our electric one and can NEVER get the gas one started. Highly HIGHLY recommend this little dude. I immediately blew off the deck with ease. Then, I had another GREAT idea.
The Great Dust Bowl of 2021
In our living room, we have a stone fireplace. Guess what you can't do to stone. Right, you can't dust it. So, I fired up my mini blower and let the dust fly! It was so fun and satisfying. Now, listen... I know that the dust doesn't magically disappear. I had to wait for it to settle and then clean the floors, furniture, and everything around it but it was so worth it.
Next, I went to work under the furniture, the rugs, in corners, under appliances, around the bathroom, on the baseboards, on the ceiling fans (GROSS), and in the laundry room. Y'all, this amount of dirt I unearthed was insane. INSANE. Pro tip: Wear a mask while you do this to eliminate dust inhalation. Also, don't be stupid. If you have a gas-powered blower, ONLY use it outside.
But Wait, That's Not All!
Then, I did the most ingenious thing of all. I went out to my truck, cleaned out all the big crap, opened all the doors and the back hatch, and blew out every nook and cranny of my filthy vehicle. OMG. Dog hair - gone. Dust - gone. Crumbs - gone. This stuff is SO hard to vacuum up, especially under the seats and in the nooks. But in 10 minutes' time, my truck was spotless.
Welcome to the Family, Monica
I lovingly named her Monica Geller and she has her own spot in the laundry room now. She's officially part of the family and my new favorite cleaning tool.
LOOK: See inside a modern-day castle complete with drawbridge
ALSO: Former Minnesota Twins All-Star's Home for Sale - Complete With Brewery
ALSO: PEEK INSIDE JON BON JOVI'S NEW $43 MILLION PALM BEACH MANSION