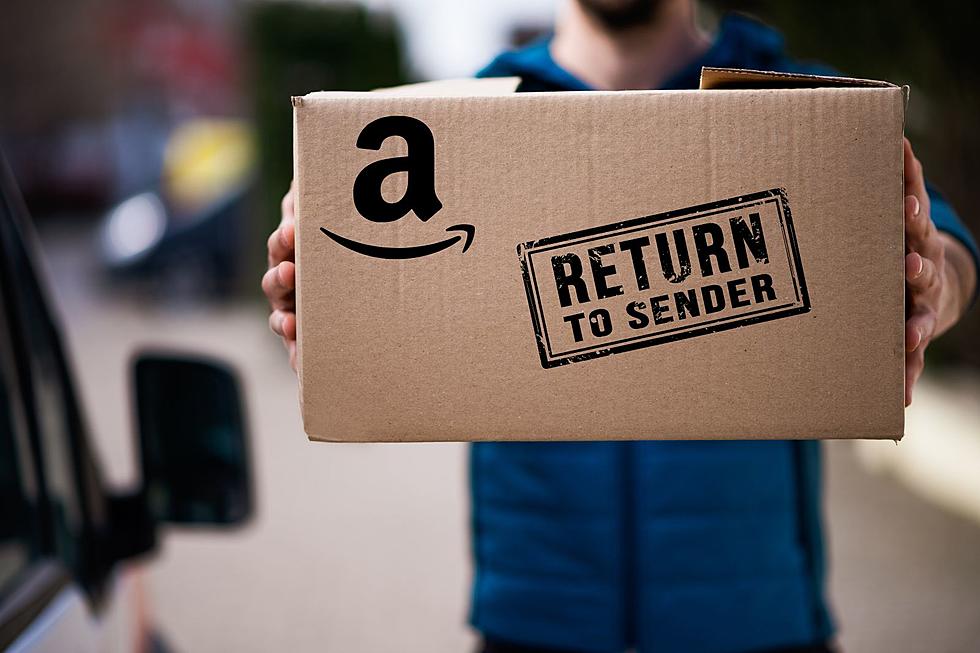 Amazon Will Begin Charging a Fee For Certain Returns in Illinois Soon
Canva
One of the major perks of having Amazon Prime is the free returns that come along with the free shipping, but one of those benefits is about to change...the free returns.
Too Many Amazon Returns
Research has proven that Illinois residents are obsessed with shopping on Amazon, and I am 100 percent one of those people.
Honestly, how many times have you seen something interesting for a low price on Amazon so you buy it, but then realize when it arrives that the product is just not something you will use or need so you return it? We're all guilty, but truthfully, it's Amazon's fault...they just make it so darn easy to return stuff.
Life often teaches us that too much of a good thing usually comes to an end, and that will soon be the case for some of Amazon Prime's free returns.
According to ABC 7 Chicago; "handling returns has become an expensive problem" for Amazon, so soon they will be making some changes.
Amazon to Begin Charging a Fee For Some UPS Returns
Before you lose your mind and unsubscribe from Amazon Prime because you don't want to pay additional fees, hear me out for a minute.
Amazon WILL still be offering free returns on many items, BUT you will have to pay a SMALL fee for some UPS returns.
ABC 7 Chicago's article says;
Amazon will start charging customers a $1 fee if they return items to a UPS store when there is a Whole Foods, Amazon Fresh grocery store or Kohl's closer to their delivery address.
I know it's easier to print off a return label on Amazon and then toss the package into a UPS box instead of physically walking into a store to make a return, but if you return a lot of items this way those $1 fees could add up quickly.
Amazon Is Adding a 'Frequently Returned' Flag on Certain Products
If poor quality is the reason you return most of the products purchased on Amazon, you might be pleased to know the website will soon feature "frequently returned"  badges or warning on product listings that lead to the highest amount of returns. You'll have to look at the product details to find a flag that looks like this...
If you see one of those flags on a listing, you should probably take a deep dive into the item's reviews before you add it to your cart...just in case.
CHECK IT OUT: See the 100 most popular brands in America
QUIZ: Can you identify 50 famous companies by their logos?
How well do you know the logos of 50 of the world's most famous companies? Keep scrolling to see if you can guess which icon belongs to which brand.