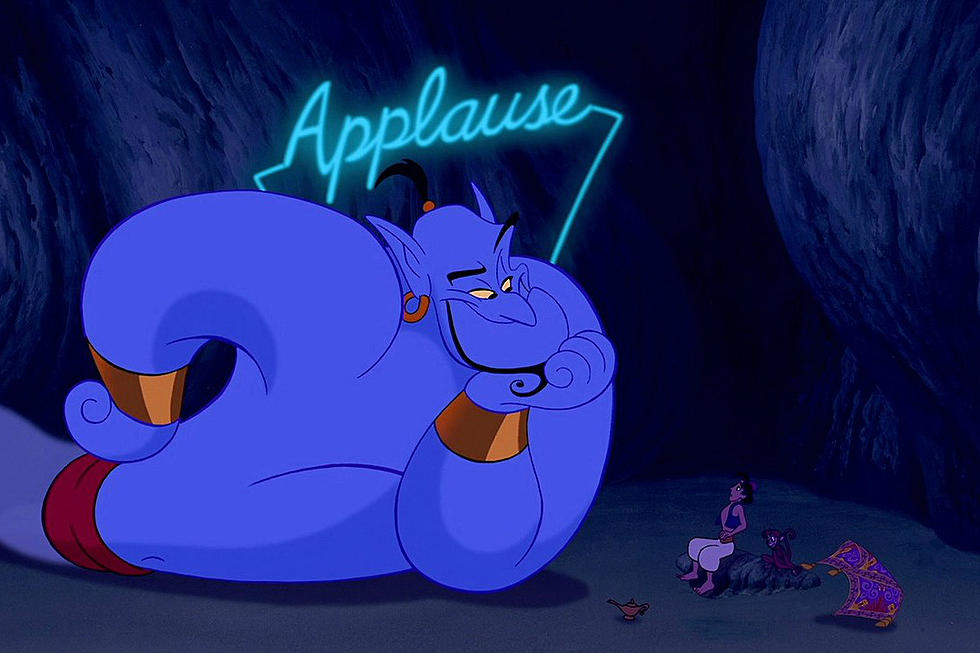 The Live-Action 'Aladdin' Will Have a Diverse Cast, Promises Producer
Disney
There's been a lot of talk about whitewashing in the news lately, what with two big blockbusters, The Great Wall and the live-action Ghost in the Shell, poised to hit theaters soon. Disney has plans for both a live-action Mulan and Aladdin in the works, and the production of both will be scrutinized for how they handle casting. But not to worry, because the producer of Aladdin says the cast will be fittingly diverse for a movie set in the Middle East.
Producer Dan Lin recently spoke with Collider, and promised that he and director Guy Ritchie wouldn't be pulling any funny business when it came to casting.
Look at me. (Laughs) [Lin is Taiwanese.] I mean I'm not a typical guy. Listen I'm very fortunate working in Hollywood; I am diverse. So when I came in to make the movie, I wanted to make a diverse version of the movie. Luckily for me Guy Ritchie has the same vision and Disney has the same vision, so we're not here to make Prince of Persia. We want to make a movie that's authentic to that world.
He also said that he and Ritchie were looking for newcomers to cast as Aladdin and Jasmine, and, yes, this would also be a musical.
We're gonna be discovering new people because it's a real challenge, because not only does an actor have to act, but they really have to have singing chops.
Aladdin doesn't yet have a release date, but we can probably expect some news about Disney's many in-the-works live-action projects near the time Beauty and the Beast comes out.