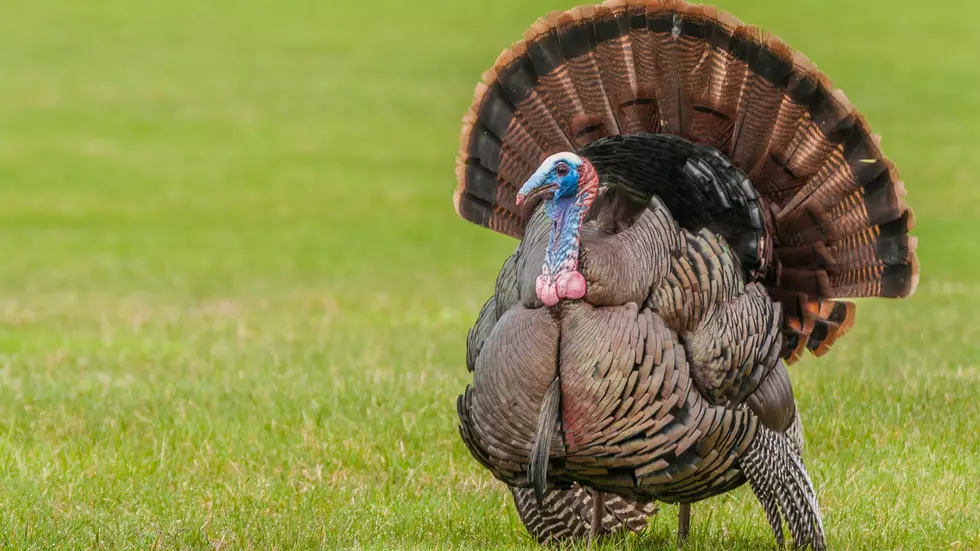 A Website Ranks Missouri as a Top 5 State for Turkey Hunting
Canva.com
In less than two months we will be gathering around the dining room tables with our families to enjoy a Thanksgiving feast. And if you are the type of person who wants to hunt down that prized bird for the main course this Thanksgiving then Missouri is the state for you according to one website.
According to the website called fieldandstream.com, Missouri is the 5th best state in the country for turkey hunting this fall. Missouri ranks behind only New Hampshire in the first place, followed by Montana, California, and South Dakota. So what about the Show-Me State of Missouri makes it a top five state for hunting turkeys? On the site they say...
"You'd be hard-pressed to find more iconic wild turkey habitats than the forested hills and rolling farmlands of the Show Me State...Today, the entire state of Missouri supports plentiful populations of easterns. Though numbers have declined somewhat in recent years, biologists with the Missouri Department of Conservation say there are still plenty of birds to support a fall season. The season runs from October 1 to 31, and hunters can bag up to two birds of either sex."
To learn more about the turkey hunting season in Missouri and to see the complete list for yourself just click here!
You see wild turkeys all the time in the rural areas of Missouri, so I wasn't shocked at all to see Missouri so high on this list. I have never hunted a turkey before, is it like deer hunting? Do you have to be really patient, or is it more an aggressive type of hunt?
States with the most registered hunters
Stacker
analyzed data from the U.S. Fish and Wildlife Service to determine which states have the most registered hunters. Read on to see how your state ranks on Stacker's list.