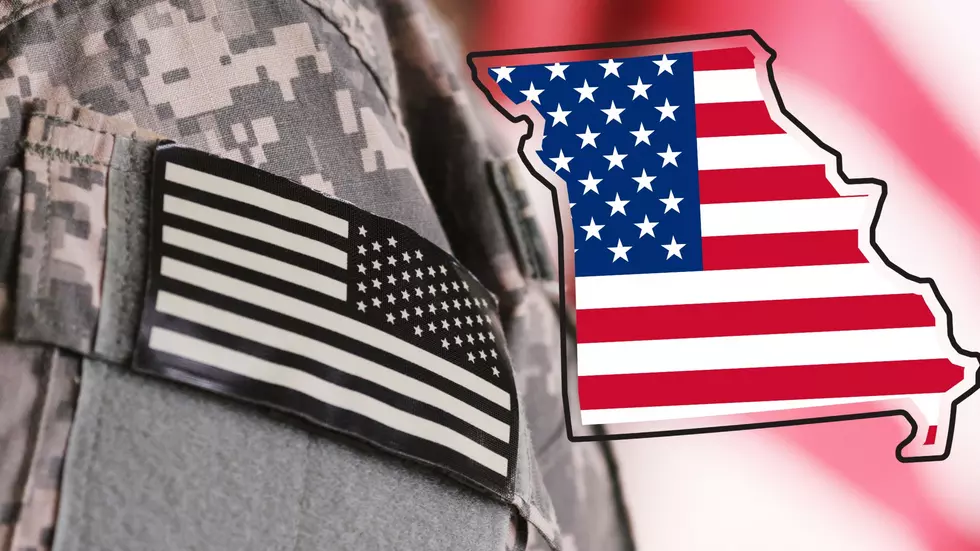 A city in Missouri is one of the Top 5 Best Cities for Veterans
Canva.com
We celebrate Veterans Day as a nation later this week, and if you are a veteran looking to make a move, apparently, one of the best cities for veterans in the US is right here in the Show-Me State of Missouri.
Lawnstarter.com just released a new ranking of cities called 2023's Best Cities for Veterans, and one of the cities in the top 5 of this list is non-other than St. Louis, Missouri. St. Louis ranks 4th behind Providence (Rhode Island), Salt Lake City (Utah), and Miami (Florida). On the site they say...
"We looked for cities with high populations of veterans and access to support resources like VA facilities, nonprofits, and PTSD recovery programs. We also considered housing affordability, as well as employment and educational opportunities, among 37 total metrics."
St. Louis ranks 8th in the support category, 10th in the medical and health care category, and 2nd in the education and training category. St. Louis does however take a hit in the safety ranking (101st) and the affordability ranking (114th). Some of the other notable cities on the ranking from Missouri and Illinois are, Kansas City ranked 46th, Chicago ranked 57th, and Springfield (Missouri) ranked 120th. To see the full list of cities for yourself click here!
Veterans deserve as much support as we can possibly give them, and it's great to see a city like St. Louis have high rankings in supporting veterans and taking care of veterans. Every city in America should take pride in being a place where veterans can feel safe and live, and veterans should be a priority for every city in this country.
LOOK: What major laws were passed the year you were born?
Data for this list was acquired from trusted online sources and news outlets. Read on to discover what major law was passed the year you were born and learn its name, the vote count (where relevant), and its impact and significance.