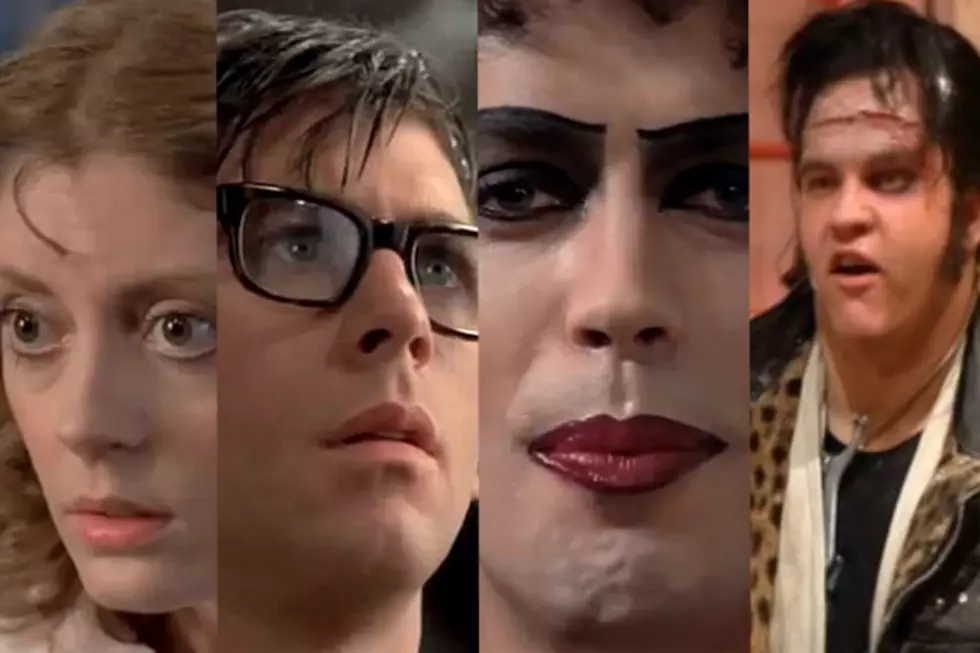 5th Annual Rocky Horror Picture Show
(YouTube)
If you haven't had enough of Halloween, be sure to check out "The Rocky Horror Picture Show" presented by Evansville's Stage Two Productions this weekend.  
There are two shows this weekend for the 5th Annual Rocky Horror Picture Show:
Saturday, November 2 - 7:30 pm
Sunday, November 3  -  12:00 am
Back by popular demand, this cult show, interactive event features a glamorous Ziggy Stardust-inspired spin with a live band!  The show is directed by Toni Schaperjohn.
Audience participation is strongly encouraged!  Prop bags will be available for purchase.  And, for those who are 21 and over, there will be a cash bar available, too.
We've got a lot of great local talent here in the Tri-State including Newburgh's Sarah Smith, formerly with the Castle HS Knight Sensations who is the choreographer for the show.
Stage Two Productions is a not-for-profit theatre arts organization based in Evansville, Indiana that promotes local productions and community service.
You can find Stage Two Productions on 321 N. Congress Avenue in Evansville, IN
For more information, follow Stage Two Productions Facebook.