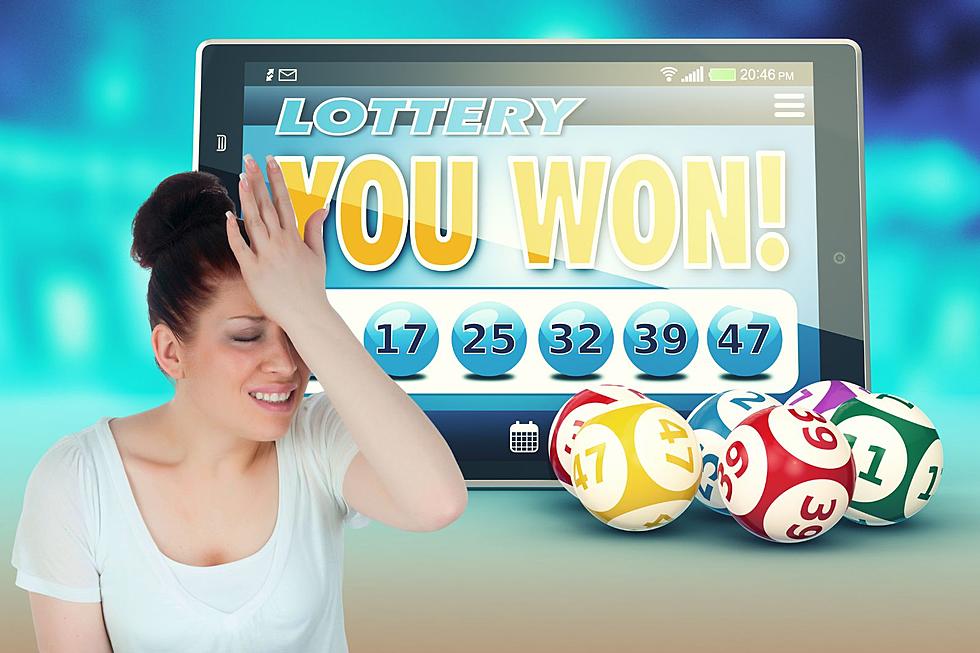 Time is Running Out: $50,000 Powerball Ticket Sold in Evansville Set to Expire on May 1
CANVA
What are the odds of four winning Powerball tickets being sold in Indiana? I suppose you could say the odds were in someone's favor because there were four tickets sold Monday, October 31, 2022, that are worth between $50,000 and $1,000,000. Now, what are the odds that you still have one of those winning tickets hiding somewhere?
Where Did You Purchase Lottery Tickets?
It's pretty cool how the Hoosier Lottery can tell us where the winning tickets are sold. That kind of narrows it down when you are checking to see if you have the winning tickets.
One $50,000 winning ticket was sold at Circle H Food Mart located at 2912 Lincoln Avenue in Evansville.  
The Clock is Ticking
If you are lucky enough to ever win the lottery, you should be aware of the expiration date. Yes, just like milk, winning lottery tickets expire, and if you lose out on $50,000 you would be pretty sour. You know, like spoiled milk.
The winning Powerball numbers for Monday, Oct. 31, 2022, are: 13-19-36-39-59 with the Powerball of 13
A winning Powerball® ticket purchased in October 2022 is set to expire on Monday, May 1, 2023. Players should check to see if they have the winning ticket. The $50,000 Powerball ticket that matched four out of five white balls and the Powerball was purchased at Circle H Food Mart located at 2912 Lincoln Ave. in Evansville for the Oct. 31, 2022, drawing. The winning ticket must be claimed no later than 4:30 p.m. ET on May 1, 2023, at the Hoosier Lottery Prize Payment office located at 1302 N. Meridian St. in Indianapolis. All Hoosier Lottery Draw game prizes must be claimed within 180 days of the drawing.
Read More: HGTV Finds Kentucky Lake Home for Ohio Lottery Winners
Here's What to do if You Have a Winning Ticket
I would advise you to not freak out. Who am I kidding, I would be the first to lose my mind with excitement. Oh, and don't let the wind blow it away, don't spill anything on it, and don't let your dog eat it.
The ticket holders should ensure their ticket is in a secure place, consider meeting with a financial advisor and contact Hoosier Lottery customer service at 1-800-955-6886 for specific claim instructions.
These Are The Steps Experts Say To Take If You Win The Lottery
After getting over the initial shock,
Moneycrashers.com
says you should do these things immediately if you win the lottery!
These Are the Places That Have Sold Million-Dollar Michigan Lottery Tix in 2023
From scratchers to state lotto games to the national lotteries, Michigan's got a dozen new millionaires so far in 2023 thanks to the Michigan Lottery. Here are the stores that sold those winning tickets.
READ MORE: See 50 remote jobs that can pay well