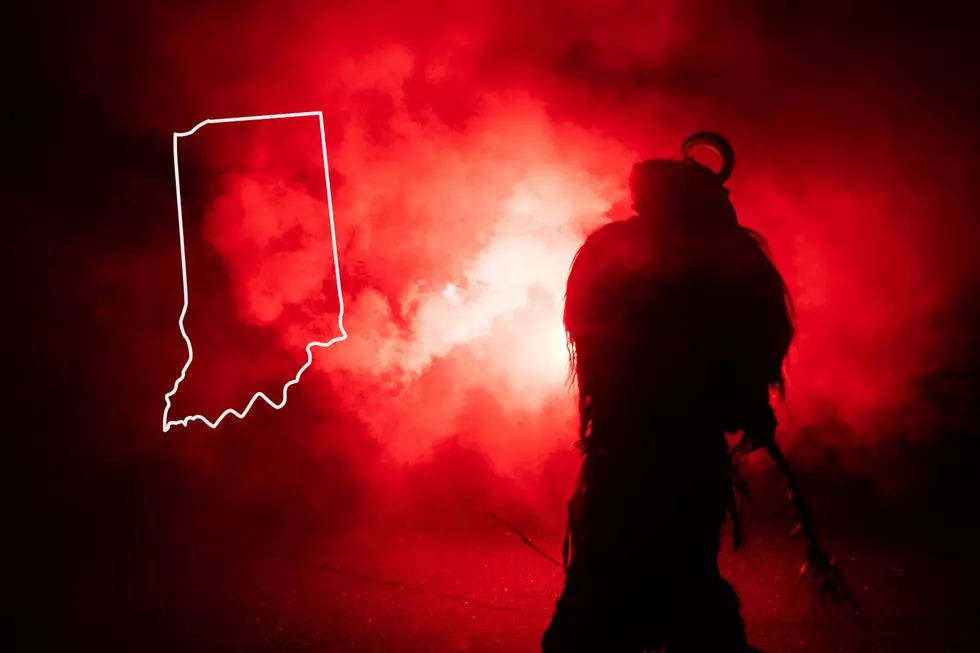 3 Haunted Christmas Attractions in Indiana You Have to Visit This Year
Canva
Even though Halloween is behind us now, who says that Christmastime can't be a little scary?
One of the highlights of the Halloween season is visiting haunted houses. The thrill of the unknown things that might pop out, being scared, and really, just laughing at everyone around you freaking out is so much fun. Those haunted house events are only around for a few weeks each year leading up to Halloween. However, there are a few Christmas-themed haunted houses that pop up around the holidays that offer the same thrills, but with a Christmas twist. The cool thing about that is that I just found three of them here in Indiana that you have to visit this year.
Indiana Christmas-Themed Haunted Attractions 2022
I saw a post yesterday for one of these Christmas haunted attractions, and I began searching to see if there were any others. While, there's a good chance that there could be more Christmas haunted houses in Indiana, the following three are the only ones that I could find any information about. Let's take a look, shall we?
When you try to think about something Christmas related that is scary, one thing comes to mind: Krampus. The popular European legend, Krampus, is a half-goat, half-demon monster whose mission is to punish misbehaving children at Christmastime. This brings us to the first two haunted attractions.
Necropolis Underground Haunted Attraction's "Curse of Krampus"
Located in Indianapolis, Necropolis Underground Haunted Attraction will be hosting "The Curse of Krampus". The event will be held on December 10th and 17th. According to their Facebook page:
This will be our biggest Christmas event ever! Krampus is watching and he's not happy with you! He's bringing Jack'd Frost, Creepy Santa, Rabid Elves, Crusty Gingerbread, and much more!!
Krampus Haunt at The Culbertson Mansion
New Albany, Indiana is home to The Culbertson Mansion. This historic mansion plays host to a haunted house each year, and this year, they will be adding a new tradition: Christmas with Krampus. Krampus Haunt will be on December 16th and 17th, and you can learn more in the post below.
Malice Manor's "Christmas Chaos"
Clarksville, Indiana, right outside of Louisville will have its own Christmas haunted house. "Christmas Chaos" at Malice Manor will be held on December 9th and 10th. According to the Facebook event page:
Christmas Chaos at Malice Manor! Lord Rancor is a little tied up with the holidays. The island of misfit toys is using the Manor to plot their revenge on Christmas. Two nights only to catch the evil elf's, jacked up frost, and maybe catch a glimpse of the grinch's evil plan!
Are you brave enough to add a few scares to the joyous season? If so, you should definitely make plans to attend one of these haunted attractions. As previously stated, there's a good chance that there are more Christmas-themed haunted attractions taking place in Indiana this year. If I missed one, feel free to reach out, and I'll add them to this list.
10 Indiana Laws You Don't Know You're Breaking
See 11 Unique Attractions You'll Only Find in Indiana
The website, RoadsideAmerica.com, which keeps tabs on the more unique attractions each state has to offer, lists
75 attractions
for Indiana. The following 11 are the ones I found to be the most interesting and hope to see in person with my own eyes one of these days.
40 Real Indiana Towns with Quirky, Weird, and Funny Names
Outside the major cities, the Hoosier state is full of tiny little towns you've probably passed through on your way to one of those cities. Most of them are likely 100 to 150 years old, or older, and have been around far longer than the large metropolitan areas such as Indianapolis, Fort Wayne, South Bend, and Evansville. Typically, they were started by early settlers who found their way to the state and decided to make it home. Eventually, others would join them, and a community was formed. Over time, as the surrounding areas grew, most of them were folded into those areas and governed by the nearest city or county's governing body officially making them "unincorporated," meaning they did not have their own formally organized municipal government.
A scroll through Wikipedia's long list of
unincorporated communities in Indiana
shows several of them have names that by today's standards would be considered weird, quirky, or just downright right funny. These are my 40 favorities.