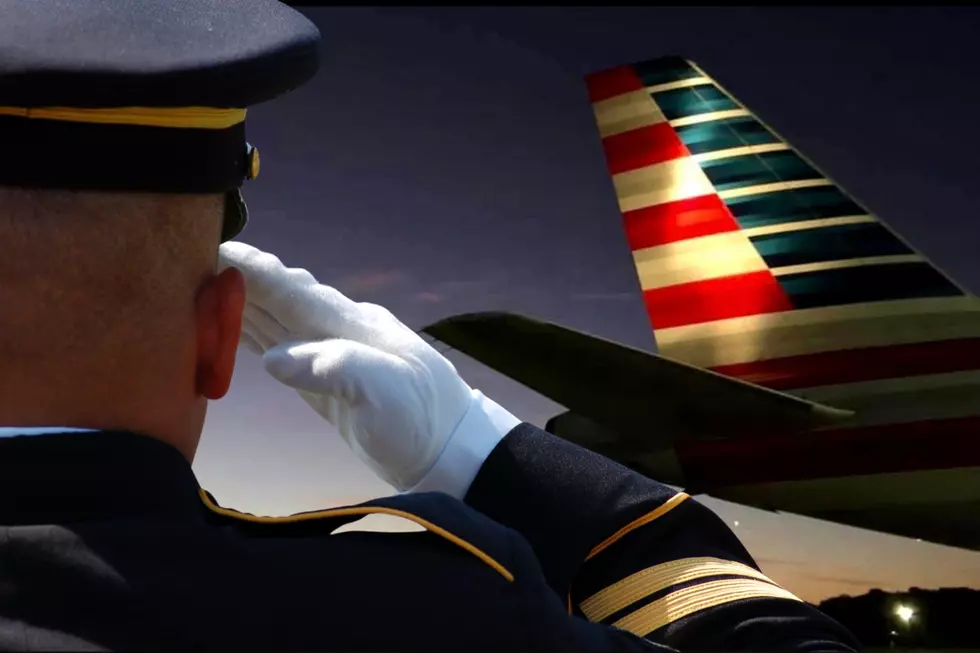 Thank You Card Deadline for April 22nd Southern Indiana Honor Flight is This Saturday
Honor Flight of Southern Indiana via Facebook / Canva
The next Southern Indiana Honor Flight is set for later this month, and organizers are hoping you'll make the trip even more special for the veterans in attendance by writing them a note thanking them for their service. But if you want to do that, you're running out of time to make it happen.
Spring Southern Indiana Honor Flight Set for Take-Off on April 22nd
Honor Flight of Southern Indiana is one of 133 hubs around the country that honors our local veterans for their service by taking them on a one-day, round-trip to Washington D.C. "to visit (the) memorials built to honor their service to the nation."
The flights happen in the spring and the fall, with the next flight scheduled to take off from Evansville Regional Airport on Saturday, April 22nd. The flights feature veterans from World War II, the Korean, and Vietnam Wars, along with Operation Desert Storm, Operation Iraqi Freedom, and the War in Afghanistan, as well as non-combat veterans. The last flight in October included four World War II veterans ranging in age from 94 to 104. That flight also marked a major milestone for the program as it surpassed 1,000 veterans who had participated in the trip since its beginning.
Deadline for Thank You Cards is Saturday, April 15th
In addition to giving these well-deserving individuals the opportunity to visit our nation's capitol to thank them for their sacrifice, the organization also provides them letters and cards thanking them for their bravery with Operation Mail Call. That's where you, your friends, and your family come in. The letters received by the passengers on the flight are all written by members of the community like you and me. The veterans are given half the letters before the flight takes off and the other half after they return home that evening.
The notes of appreciation can be handwritten notes written on whatever type of paper you choose or a store-bought card. Organizers encourage you to get your kids involved by having them draw a picture, especially if they're younger and haven't quite mastered handwriting just yet.
If you would like to provide one of those letters, place it in an unsealed envelope (sealed envelopes can be difficult for some of the veterans to open) and drop it off at one of the following locations:
Golden Corral - 130 Cross Pointe Boulevard, Evansville
Any Evansville-Vanderburgh Public Library Branch
American Red Cross - Stockwell Road & the Lloyd Expressway
Mission BBQ - Green River Road & Morgan Avenue
Any Old National Bank Branch (Southern Indiana only)
The Bauerhaus Office - Darmstadt
Letters can be made out to a specific veteran, if you know one who will be on the flight, or if you don't and just want to express your gratitude for their service, you can simply open your letter with, "Dear Veteran."
[Source: Honor Flight of Southern Indiana on Facebook]
LOOK: 100 years of American military history