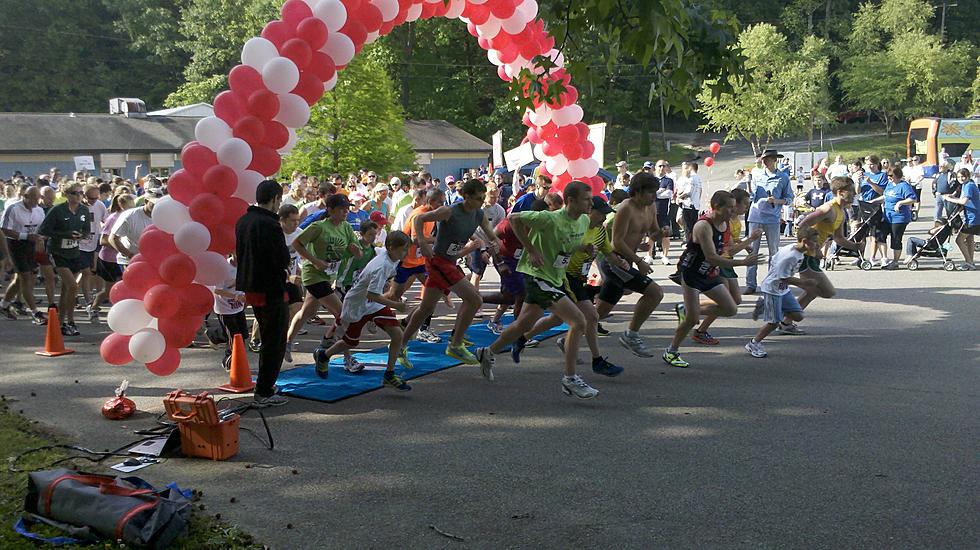 Join Our Team to Fight Childhood Cancer During the 2022 St. Jude Walk/Run
WKDQ
For the first time since 2019, the annual St. Jude Walk/Run 5K (formerly known as the Give. Hope. Run.) will return to an in-person event after organizers had no choice but to make the past two editions virtual (a.k.a. "walk where you are") due to the COVID-19 pandemic. Now that it's happening like it used to, we're inviting you to join our team in the fight against childhood cancer.
2022 St. Jude Walk/Run 5K Set for Saturday, September 17th in Evansville
One major change to the event since evolving the format from the Give Hope Run to the Walk/Run is that there is no longer a registration fee to participate. Instead, you're encouraged to set a fundraising goal for yourself or your team, then invite friends and family to make a donation. Or, you can simply make a monetary donation to the hospital yourself.
To join our team, simply click the box below to create an account (if you don't have one already) and register.
The day will happen rain or shine and is open to walkers and runners of all ages and skill levels. The course begins at the staging area at the shelter house behind the park's office near the pool and makes it way up the hill past the pool, down the walkway through the woods to Nurrenburn Road, then back toward the park entrance, and ends back at the shelter house.
The Evansville race has the tradition of being the largest St. Jude Run in the country, and I have no doubt now that it's back to being an in-person event we'll continue that tradition.
Six Reasons to Become a Partner in Hope and Fight Childhood Cancer with St. Jude
St. Jude Children's Research Hospital
is leading the way the world understands, treats, and defeats childhood cancer and other life-threatening diseases. Our mission is clear: Finding cures. Saving children.
The ABC's of Cancer Created By St. Jude Patients
The ABCs of Cancer is one of the most amazing parts of the hospital. It is a wall solely made up of the 26 letters of the alphabet and designed by patients at St. Jude.