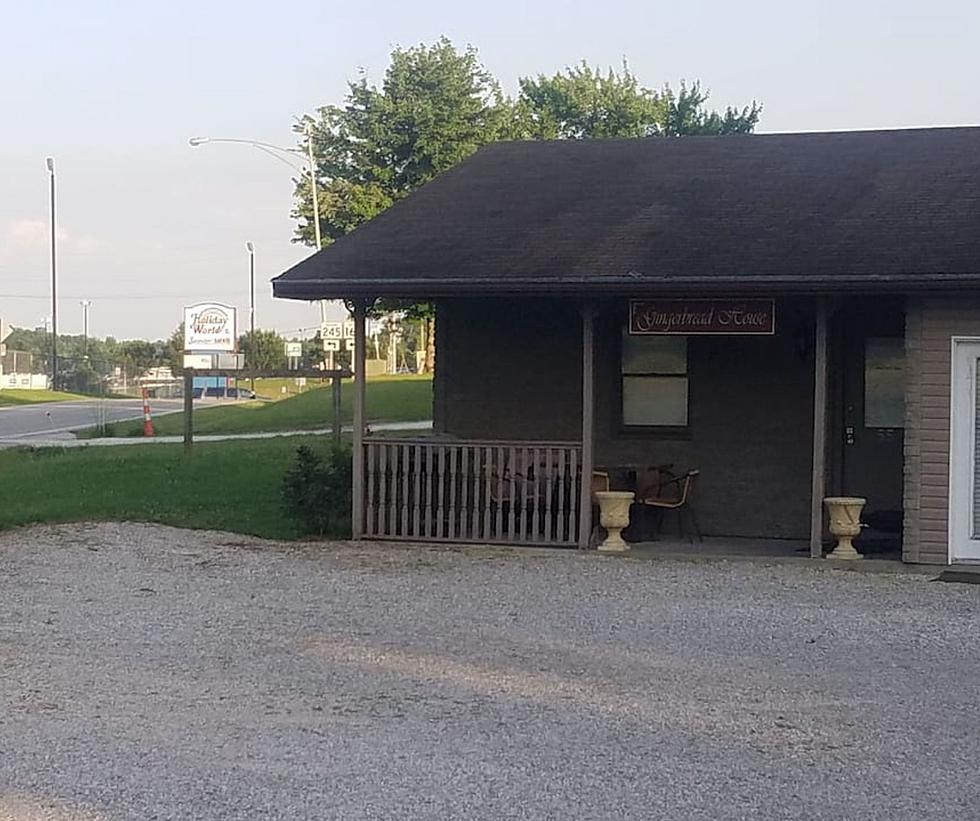 20 Airbnb Reviews of The Gingerbread House Santa Claus, Indiana
airbnb
Here's a fun little tidbit about me, and maybe it applies to you too...When I'm tasked with something that I know is going to stress me out or upset me in any way, I find myself going in a completely different direction, just for a little distraction. Jut kind of clearing my brain, then moving on to tackle the stressful stuff, and it seems to be less daunting. That is how I came across this listing on Airbnb.
We talked about the amazing buffet that our friends at Holiday World are going to host a pop-up buffet, and I thought, 'Hmmm, I would not want to drive after so much food'. So, I opened my Airbnb app, just to see what might be available. Staying in The Gingerbread House in Santa Claus, Indiana (America's Christmas Hometown) might be as close to the Santa action that you can get.
The house itself isn't much to write to the North Pole about. Two bedrooms, and a nice porch to watch the comings and goings of the town. The washer and dryer are all up in the kitchen's business, but who's doing laundry on a Saturday night? Not me!
Again, The Gingerbread House on Airbnb doesn't have any sugar plumbs or dancing elves...Although they might appear in your dreams. I have a feeling that after all of the Christmas activities and that buffet, you will just be ready for a long winter's nap.
This 2 bedroom, 1 bath stay is $250 for a night. You will have the whole house to yourself, and Jason uses the enhanced clean 5-step process.
20 Airbnb Reviews of The Gingerbread House Santa Claus, Indiana
I was inspired to look for a cute place to nap in Santa Claus, IN after reading about the pop-up buffet coming to
Holiday World
on select nights. I always find the reviews to be helpful because it's perfectly logical to trust a stranger's opinion. Ok, sometimes they are actually helpful or give some tips for travelers.
A Bunch of Delicious Candy Cane Flavors for Christmas
So much for the traditional peppermint candy canes at Christmas time. Well, actually, those are still around. But, if you're not a fan of peppermint, there are plenty of new candy cane flavors to keep you occupied.
SEE INSIDE: Bowling Green's Massive Drive-Thru Christmas Light Display On A Race Track
Hoping in the car and heading to see Christmas lights is a holiday tradition many families enjoy. Make sure to add Twinkle at the Track to your Christmas road trip.
You don't even have to get out of the car to view all the giant light displays. There are over 25 different light displays and over two miles of track to cruising.