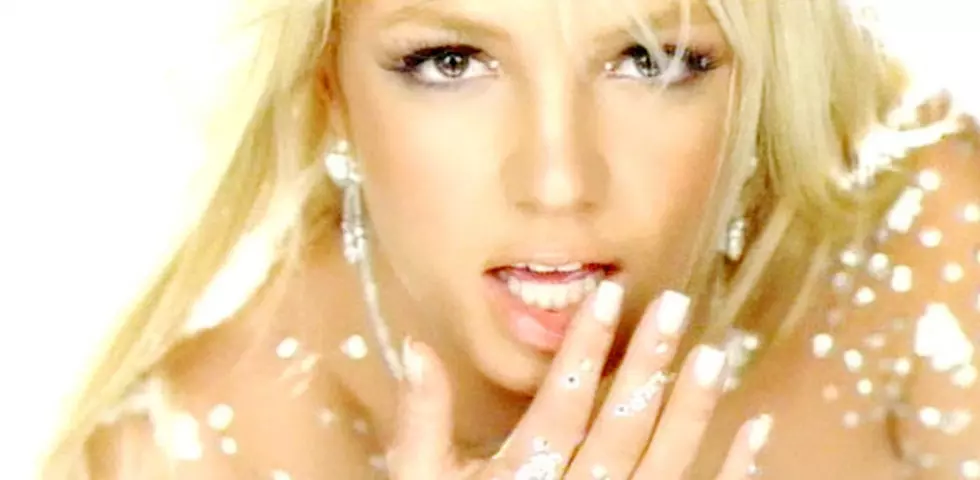 15 Most Ridiculous But Addictive Pop Songs of the Early 2000s
Youtube
Have you ever just heard a song, hated it, but then couldn't stop singing it? Yeah, this happened a lot during the years I was in high school. Let me start by saying that every one of these songs was on the Billboard Hot 100 at some time during its peak. Let me finish with, don't forget that first sentence.
Here are 15 of the most ridiculous but addictive popular songs of my high school years:

1) Snoop Dogg ft. Pharrell – Drop It Like It's Hot
Everyone on the planet knew this song when I was in high school. There was not one person who didn't know it, not because it was good, but because it was so darn catchy.
2) Lil John and the East Side Boyz – Get Low
This song is really addictive, but the lyrics are just God awful. For whatever reason, people love to listen to Lil Jon scream one syllable words repeatedly, no matter how terrible it sounds.

3) Black Eyed Peas – My Humps
Talk about a huge song, 'My Humps' was definitely a staple back then, and I hated it then and now. What are 'my lumps' exactly? What does the song mean? Why does it get so addictive when we can't figure out what it means?!
4) 50 Cent – In Da Club
50 Cent hit the scene and made a huge splash with "In Da Club". This song specifically talks about drinking and partying and getting down, none of which any of us were really doing in high school, but we pretended too. Why high school me, why?
5) Kellis – Milkshake
'Milkshake' made us young girls make us feel sexy, even though a lot of us didn't even know what sexy was. Also, we did not understand either the context in which the word milkshake was being used. All we knew was that it was provocative, and it was catchy as heck.

6) Ashlee Simpson – Pieces of Me
Man, with Pieces of Me it was one of those you just love to hate, but secretly, behind closed doors, loved to love. The singing was terrible, the song was crap, but it was poignant crap to us teen girls. Rock it out, Ashlee!
Bonus: that time she did a weird hoedown when she got busted lip-syncing.
7) J-Kwon – Tipsy
Again, in the club getting Tipsy was something none of us were even allowed to legally do, but we sang about it over and over like we were tough or something. Half of this song didn't even make sense, but again, catchy.
8) Britney Spears – Toxic
This song still gets me going, and I hate that it does. I love it so much that I hate it. The singing is so auto-tuned, it's not good at all, and yet it's so freaking addictive you can't not sing it. Not even the screechy, 'Too high can't come down' part. Belt it out ladies, embrace the dying cat sounds!
9) Ying Yang Twins – Wait (The Whisper Song)
Wait is probably one of the worst mainstream songs I have ever heard in my life. Firstly, half of the song is whispering. Secondly, it's a very, very simple compilation of mismatched sounds for the music track. Thirdly, it talks about waiting to see something that I feel like no woman wants to see, let alone will be impressed with. Such a stupid, stupid song.

10) Gwen Stefani – Hollaback Girl
Calling all teen girls, calling all teen girls, this is your anthem! I remember being a teenager and belting out this "ISH IS BANANAS B-A-N-A-N-A-S"! And indeed, it was bananas. However, at least I will never, ever forget how to spell bananas.
11) Pussycat Dolls ft. Busta Rhymes – Don't Cha
Mediocrity at it's best was "Don't Ya" by the Pussycat Dolls. I have no idea how it got as popular as it did, but hey, it was to 2000's and that's all I've got.
12) Nickelback – Photograph
Right now you're thinking, "LOOK AT THIS PHOTOGRAPH" in Chad Kroeger's voice. Right now. I know you are. This song was so annoying, so overplayed, and so impossible to not get stuck in your head.
13) Nelly ft Paul Wall, Ali, and Gip – Grillz
This song had such a catchy beat. I think for most people it was the beat that got them. That, and the fact that it was a Nelly song. Back in the 2000's, Nelly reigned king. However, when he brought Paul Wall into it, things went downhill pretty fast. Who needs a song about grillz anyway?

14) Hinder – Lips of an Angel
"Lips of an Angel" wasn't a bad song the first one thousand times I heard it. However, after 1,001, I almost lost my ish. The song isn't by any means groundbreaking in it's musical composition or prose, but it's a catchy enough modern rock love ballad. I think that's why people loved it so much.

15) Bubba Sparxxx – Ms. New Booty
How do I describe this song other than, why? What does it even mean? What or who is a Ms. New Booty? I assume it has something to do with butts. Let's just get that out there, and it's been proven many times that many, many people tend to like butts. Just sayin'.