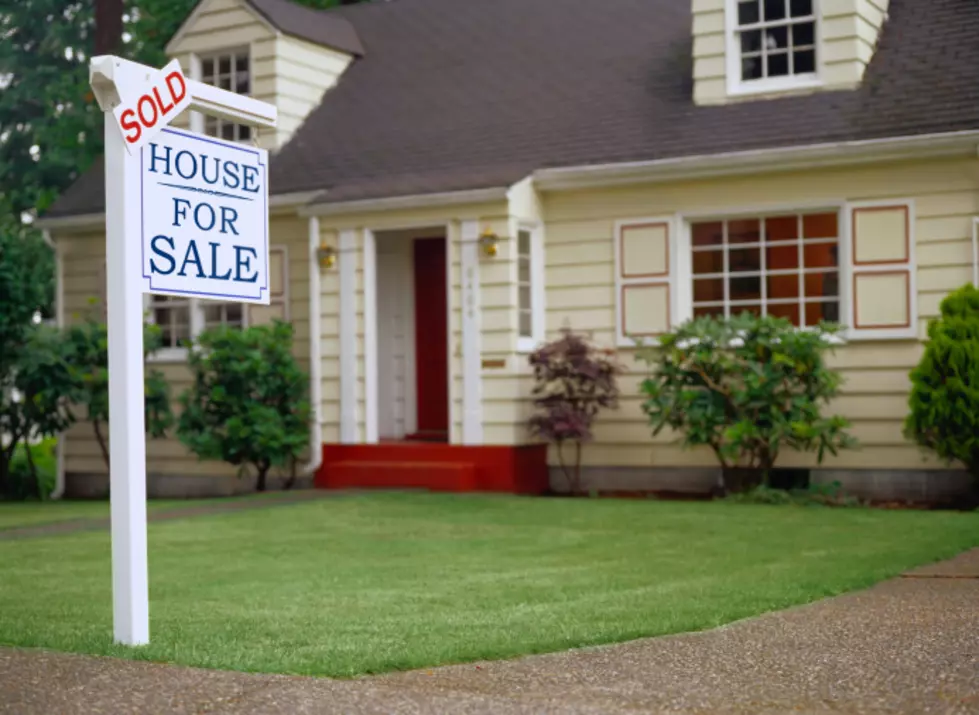 10 Things I Learned When Buying My First Home
Ryan McVay
I'm officially a homeowner, but WHEW, it was a process! 
So I just purchased my first home after renting for the last six years. While it was nice to have a 24/7 maintenance man and have my yard work covered, I took a big step into adulthood and planted my roots for good (or at least for the next 30 years).
While my experience buying a home was much smoother than others' stories that I've been told, I still wasn't prepared for how the entire process works...and how long it takes. I just assumed it went something like: I want this house, this is what I'll pay for it, here's my money, and then I get the keys. Well, not so much.
To some people, these might sound silly. But if it's your first time around the block with this type of things, this list could be very helpful.
Here's 10 things I learned while buying my first home:
1. Just because you make an offer doesn't mean you'll get the house.
- We probably looked at 50 houses before finding one we were ready to make an offer on. When we finally found one we liked, we jumped all over it and made an offer right away. Apparently, so did 10 other people. It ended up going to someone else, which sucked, but the house we ended up buying we liked better anyway.
2. You need A LOT of patience.
- The entire process of finding homes in your price range, arranging a meeting to view them, viewing them, etc... is a long, drawn out process. I looked at houses online for hours and hours each day and we probably viewed 5-6 homes a week for a month straight.
3. The price of the house isn't the only money you're spending.
- By the time you factor in your down payment, inspection fee, appraisal fee, and about a million other small things, you've got to have a nice chunk of change up front before the house is yours. We weren't prepared for all these additional costs, but luckily we managed to scrape it together.
4. The inspection reports are super intimidating, but WORTH IT.
We had the option to do an inspection report. Our bank didn't require it, but we made sure to do it anyway because DUH. When we got the report back, it was literally 32 pages long. It's kind of scary because a house that you love and want to buy has so many issues, but most of them are minor things. However, we had a roof leak, which is common but also scary.
5. Just because the inspectors find it doesn't mean the seller will fix it.
We had a list of about 5 things from the inspection report we wanted fixed, but the seller only agreed to fix a couple of the more pressing issues. This is common, but kind of a bummer that you have immediate work to do. YAY, HOMEOWNERSHIP!
6. If you're borrowing (like most of us are), there's a ton of paperwork.
I wasn't prepared for the countless calls and documents we had to sign and review. It was honestly hard to stay on top of. Between our lender and realtor, we were signing documents and taking phone calls SEVERAL times a day. Go ahead and start practicing your signature - over and over and over again.
7. Whatever the house appraises for is all your bank will lend you.
When you have an appraisal done, an appraiser comes to your new house, looks around, and tells you how much it's worth. If for some reason that number comes out lower than what the seller is asking, you might be out of luck. For example, if a home is listed at $160,000 but appraises for $130,000, my bank would only lend me $130,000.
8. Sometimes the seller with counteroffer with a HIGHER price than the original asking price.
We offered full price for our home because we loved it and were ready to move ASAP. We asked for closing costs, which is normal, but were prepared for a counteroffer since the house had many potential buyers. The seller came back with a HIGHER price, but still agreed to pay closing. Basically, he allowed us to finance half of closing costs, which is good for us, however I never expected for the counteroffer to be a higher price than the original asking price.
9. You'll learn things about your spending and your credit that you never knew before.
When our bank ran our credit report, it really put our spending habits and other payments into perspective. There's things you're going to have to start paying for that you probably haven't had to pay for before - property taxes, fees, all the good stuff.
10. A home warranty doesn't cover everything.
I expected the home warranty to cover everything that could possibly go wrong with a house during the first year, but turns out it mainly just covers the big stuff, like appliances. I'll take what I can get, don't get me wrong, but if my ceiling falls in or my basement floods, it's likely coming out of my own pocket to have it fixed.
Don't let this list scare you away from buying a house! That's not my intention. It's just a friendly little list to show you that it isn't just a done deal when you make your first offer. There's A LOT that goes into buying a house, and even more that goes into the home once it's yours. It's always better to be prepared.