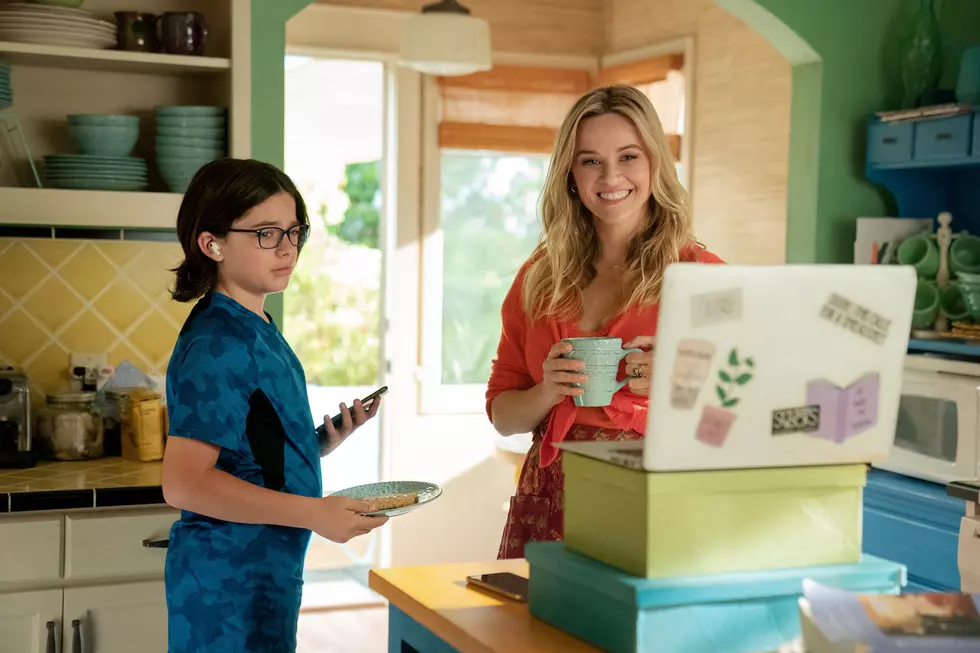 'Your Place Or Mine' Trailer: Reese Witherspoon's New Netflix Rom-Com
Netflix
Sometimes I look at what Netflix is producing and I think "Who would want to see this, especially at home on streaming?" But this I get. A romantic comedy starring two of the genre's more popular actors — Reese Witherspoon and Ashton Kutcher — in a film by the writer of 27 Dresses and The Devil Wears Prada, Aline Brosh McKenna. This is a no-brainer. People are going to watch this on Netflix.
It's called Your Place Or Mine, and it's about a pair of longtime friends (who slept together once many years ago) who swap homes for a week. You'll never guess what happens next, unless you have watched any other romantic comedy. But that's not the point! Rom-coms are supposed to be predictable. That's why people enjoy them; they love seeing people fall in love.
The film debuts on Netflix next month; here's the trailer:
In a statement attached to the trailer, Kutcher claimed "through the years, with every romantic comedy that I thought about doing, I would always ask if Reese was available. I've wanted to work with her my entire career. And so, when I was approached about this film, I immediately said, Yes." It's sort of surprising they haven't made one of these together until now, actually.
Here is the film's official synopsis:
Debbie (Reese Witherspoon) and Peter (Ashton Kutcher) have been best friends for 20 years even though they are total opposites. Practical, risk-averse accountant Debbie craves routine and stability with her son Jack (Wesley Kimmel) in LA; Stylish brand consultant Peter thrives on change in New York City. When they swap houses and lives for a week, they learn they haven't told each other everything after all and discover what they think they want might not be what they really need.
Your Place Or Mine is scheduled to premiere on Netflix on February 10.
The Most Popular Films on Netflix in 2022
These are the most-watched English language films on Netflix in 2022.