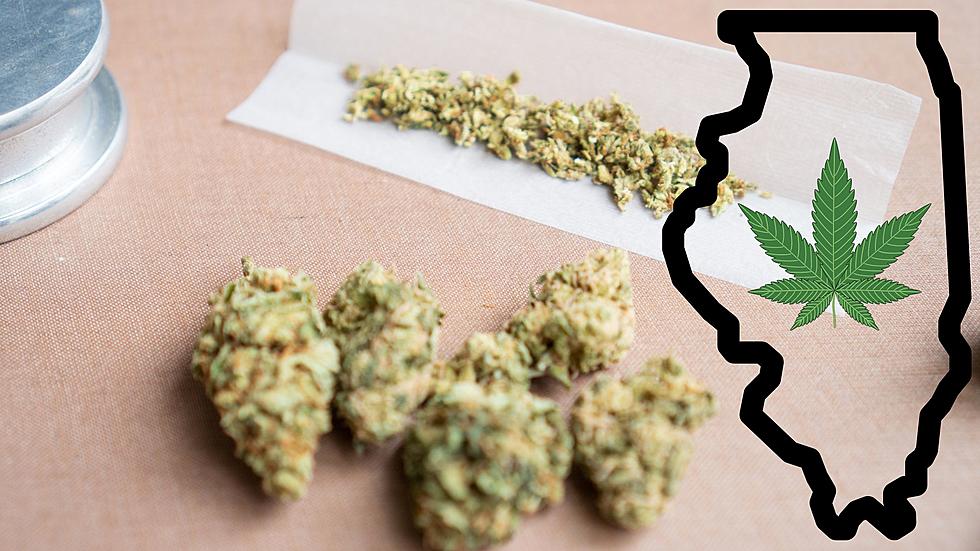 Weed sales pay for a "Rainy Day" Fund and more in Illinois
Canva.com
If you buy weed here in the Land of Lincoln where does your money go? A website breaks it down for us, and the results are quite interesting...
Illinoispolicy.org just dropped an article breaking down where your money goes after you buy weed in Illinois. In the article, they say that the tax money that the start of Illinois collects off of legal weed sales goes to 4 different places. Those places are Administrative Expenses, Reinvestment, Statewide Budget Support, and Other.
I want to focus on the Reinvestment part of this, in the article they say...
" Restore Reinvest Renew (R3) grant funds are designated for Illinois communities that have been affected by "violence, excessive incarceration, and economic disinvestment.""
I love that the state is prioritizing giving money back to communities where kids are being negatively affected by violence. Using the tax money from legal weed for investment in our kids, and underserved communities can make you feel better about spending some of that paycheck on some gummies.
The other part of this that I found interesting is that the state is saving some of this tax money as part of a rainy day fund under the Statewide Budget Support category. Isn't every day in Illinois a rainy day? What are they saving money for? The state is in dire need of bridge work, road work, and more infrastructure projects.
They do mention that there is an amount of money that does trickle back down to local governments, so every community should benefit from legal weed sales in Illinois. Total weed sales in Illinois in March 2023 were $135 million, to learn more check out the full article for yourself by clicking here!
From coast to coast: The 20 best regional fast-food chains to try
From burgers to subs and even creamy milkshakes, these tasty fast-food chains, compiled by
Stacker
, are a must-try on your next road trip.