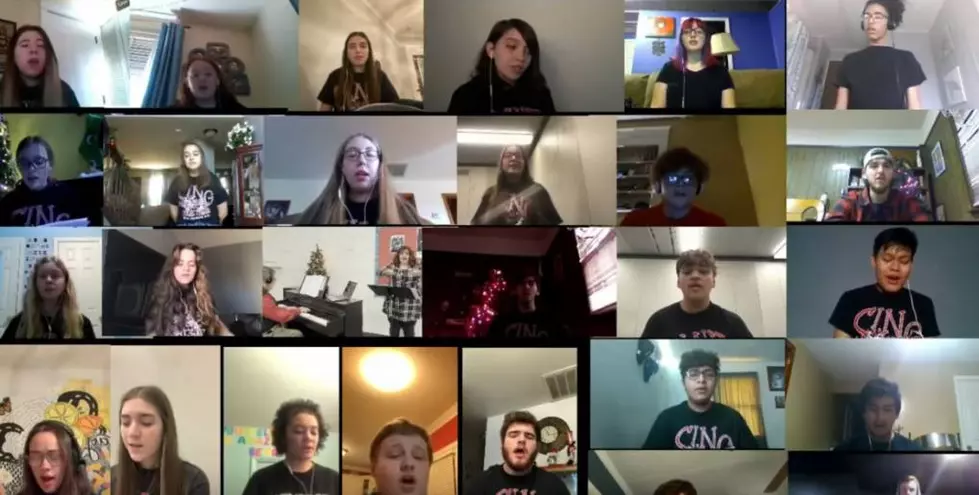 Watch the Owensboro High School Chorale Sing "Yesterday" [Video]
Jenifer Wiggins/OHS
As my friend Chad Gesser said on social media late Thursday when this video posted, "Give these angels a listen."
The OHS Chorale, under the direction of Jenifer Wiggins, recorded a really cool, virtual rendition of the song "Yesterday" by the Beatles.  This is sensational!
How incredible was that?  What an absolutely ambitious undertaking.  I could be wrong, but I am pretty sure I counted twenty-six different vocalists performing the song virtually.  Jacob Hein combed through all that video and turned it into this magnificent masterpiece.  Also, I want to give a shout out and special recognition to the soloists in the piece- Logan Palmer and Brianna Alley and Chris Tolliver, who accompanied the chorale on piano.
Fun fact.  Did you know there have been more than 2,200 cover versions of "Yesterday?"  Well, I guess now we're standing at 2,201!
"Yesterday" was originally recorded for and features on the Beatles album Help!, which was released way back in 1965.  I love that 56 years later, students at Owensboro High School are able to enjoy the beauty of the song and put their own "virtual" spin on it.
As my friend Mary Katherine Maddox shared on Facebook, "So glad these sweeties still get to 'safely' sing together! Thank you Jenifer Wiggins and others for all you do for the creative you in Owensboro!"
I think this quote sums up the project best.  Lanie Wright Johnson watched the video and said this- "It was so beautiful!"
Beautiful indeed!  Bravo to the Owensboro High School Chorale and everyone who made "Yesterday" possible today!
Oh, and check this out!  Jenifer Wiggins shared this brand new video today!
A second BRAVO!
What Various Country Stars Charge on Cameo