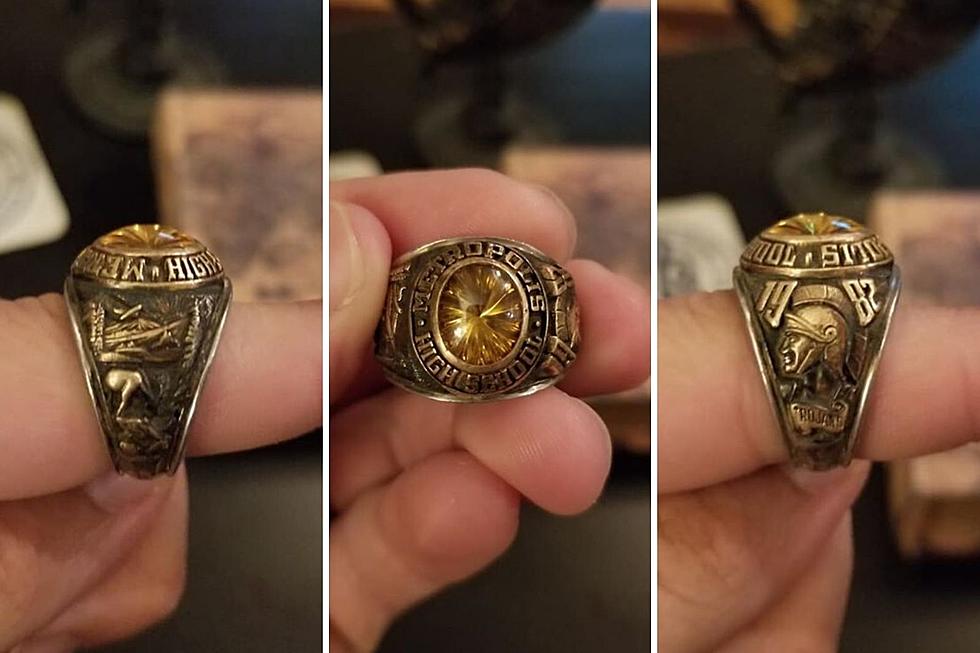 Watch: IL Man Reunites Class Ring Missing for 39 Years With Original Owner
Cody Bret via Facebook
A Southern Illinois man named Cody Bret was doing some diving recently at Bell Smith Springs in the Shawnee National Forest when he came across a Metropolis High School class ring from 1982. After posting to Facebook, he was able to track down the owner of the lost ring. Not only did Cody find out who the ring belonged to, but after 39 years apart, he returned it to it's rightful owner. He shared his story in the Shawnee National Forest Facebook Group - a page dedicated to the beauty and nature of the Shawnee National Forest in Southern Illinois.
During the dive at Bell Smith Springs, he found 5 Apple Watches, a few pairs of sunglasses and the 1982 class ring - made (and lost) before Cody was even born. See the dive here:
Luckily for us, Cody filmed the reunion and shared it on his YouTube channel Hitch13. The look on the man's face when he sees the ring is priceless. He lost it 39 years ago, in 1981 - before he had even graduated. The man's niece contacted Cody, detailing the story of how her grandmother had made him order the ring a size larger than he measured. Because of the up-sizing, the ring slipped off during a trip to Shawnee National Forest. Cody located the ring, not buried in the dirt at the bottom of the springs but rather just sitting on a rock ledge under the water, glinting in the morning sunlight. When he returned it, the man told him how he had taken it off and placed it inside his shoe for safe keeping while he went swimming. Luckily, the story has a happy ending and you can see the reunion in the video Cody created below.
Enter your number to get our free mobile app
Waterfalls of Shawnee National Forest