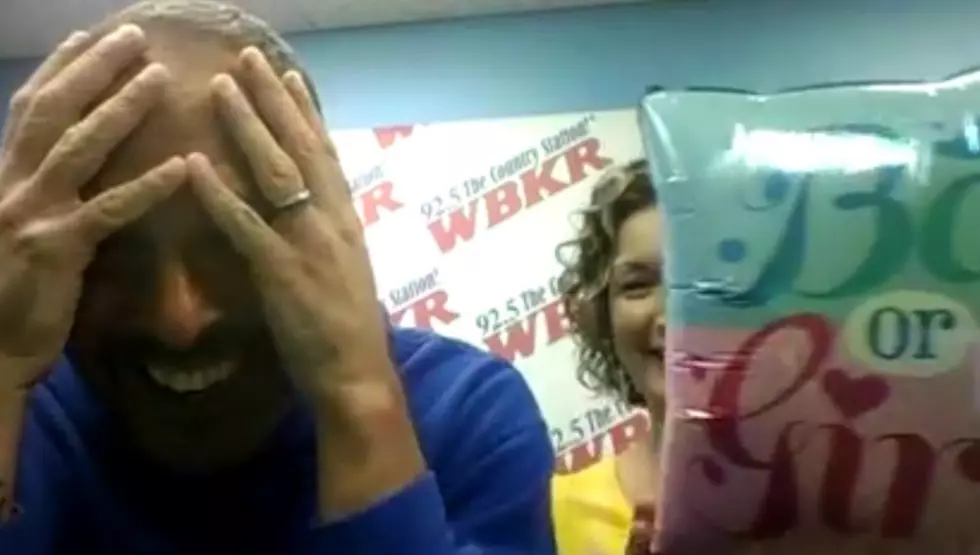 Wacky Wednesday Spring Break Edition: Helium Karaoke [Video]
Chad & Angel
We're back BABY!  Chad & Angel here and since it's Spring Break we decided to bring back Wacky Wednesday.
Today we played Helium Karaoke.  We took song requests on Facebook Live and then sang songs for your listening enjoyment or not LOL.
Chad and I started Wacky Wednesday during the COVID-19 quarantine.  The whole idea behind the series is to give families something fun and "wacky" to try together.  We absolutely loved taking challenge requests and getting to try new things each Wednesday.  Since the kids have returned to school Wacky Wednesday will return this summer.  So make a list of different challenges you want to see us do and have them ready!
Here's a recap of several of our Wacky Wednesday Challenges:
Against my wishes, Chad and I did the Dizzy Bat Challenge.  Grab a bat and a friend and set a destination.  I think a year later my head is still rolling around.
Our most tragically triumphant okay maybe not so much triumphant challenge that Chad and I have done was make our own cardboard boat.  In honor of the campground's Cardboard Boat Regatta, we took the S.S. Changel (that we so proudly constructed) out to Diamond Lake for its maiden voyage.  Chad still blames me for sinking the boat but clearly in the video you can see I was totally innocent.
The Chubby Bunny Challenge:
Quite possibly my very favorite Wacky Wednesday was the "Not My Hands" Makeup Challenge.
You can check out all our Wacky Wednesday Challenges under videos on the WBKR Facebook Page.
How To Make Moon Dough
."}" data-sheets-userformat="{"2":33554688,"11":4,"28":1}">
KEEP READING: 50 activities to keep kids busy this summer
MORE: Some of the Memes & Tweets That Have Made Us Laugh (and Maybe Think)