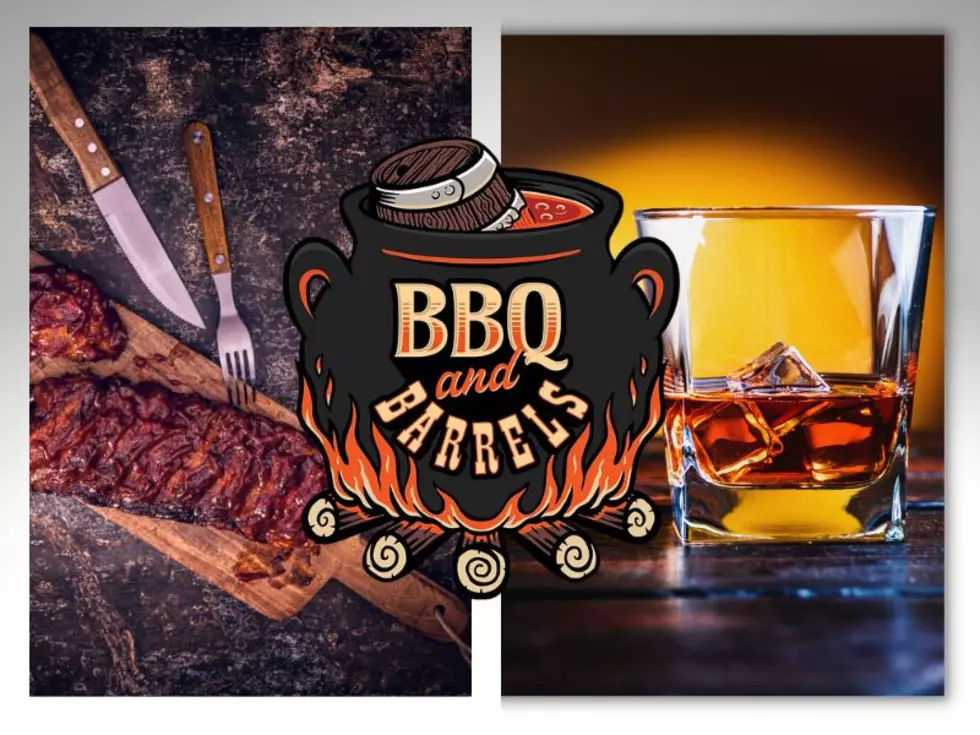 Visit Owensboro Unveils Big Changes for the 2023 Bar-B-Q Festival + New Marquee Event
BBQ AND BARRELS - OWENSBORO KY / CANVA
Big Changes Ahead for the BBQ Festival
Big changes are ahead for the popular International Bar-B-Q Festival in Owensboro, KY. The biggest change of all? It's not going to be called that anymore. The 2023 edition is going to have a brand-new name. It's called BBQ & Barrels and it's set for Friday, May 12th, and Saturday, May 13th in downtown Owensboro.
The changes to the festival aren't a complete surprise. The COVID-19 pandemic triggered an evolution of the event. In the last couple of years, the popular festival has been referred to as the BBQ Block Party. The latest incarnation continues that evolution in a way that also celebrates Owensboro's (and Kentucky's) storied history with bourbon.
The Marquee Event - Bourbon & BBQ Tasting
In fact, the marquee event of the brand new BBQ & Barrels festival will be a ticketed event that will take place on Saturday, May 13th at the Owensboro Convention Center. That event will showcase the best BBQ Owensboro has to offer and a wide variety of bourbons distilled and bottled here in the Commonwealth. General admission tickets will be priced at $50. VIP tickets will be $90. Tickets will go on sale Wednesday, March 1st.
More About the Event
The big announcement was officially made this morning at the Greater Owensboro Chamber of Commerce's Rooster Booster Breakfast. Owensboro-based Wonder Boy Media produced a video to introduce the city to the new branding of the festival.
You're Gonna Need Something to Wear
In addition to the video, the City of Owensboro unveiled new t-shirts and slogans for the event as well. These shirts will be available for sale at the festival.
What About My FAVORITE BBQ Fest Cooking Teams?
And while there are some significant changes coming to the event, many of the beloved staples will remain the same. Our Catholic church teams here in town will continue to cook and serve. The Backyard Cook-Off will again take place on the second day of the event. And the carnival will be back as well.
And for The "Healthy" Owensboroans
Plus, another popular event- the YMCA's BBQ 5K will continue as well and welcome hundreds and hundreds of runners on the Owensboro riverfront.  And, 2023 will make the return of craft vendors to the festival as well. Of course, with the new title and theme, those vendors will be featuring BBQ and Bourbon-themed crafts.
If you'd like to learn more about BBQ & Barrels, you can check out the brand-new website for the event. CLICK HERE!
Scenes From the Bar-B-Q Block Party in Downtown Owensboro
There was no shortage of activities or BBQ at the Bar-B-Q Block Party in Downtown Owensboro. Family & friends came out for the fun two-day event, which featured live music, a carnival for the children, vendors, and delicious food. Here's a look back at the sights and sounds of the 2022 event.