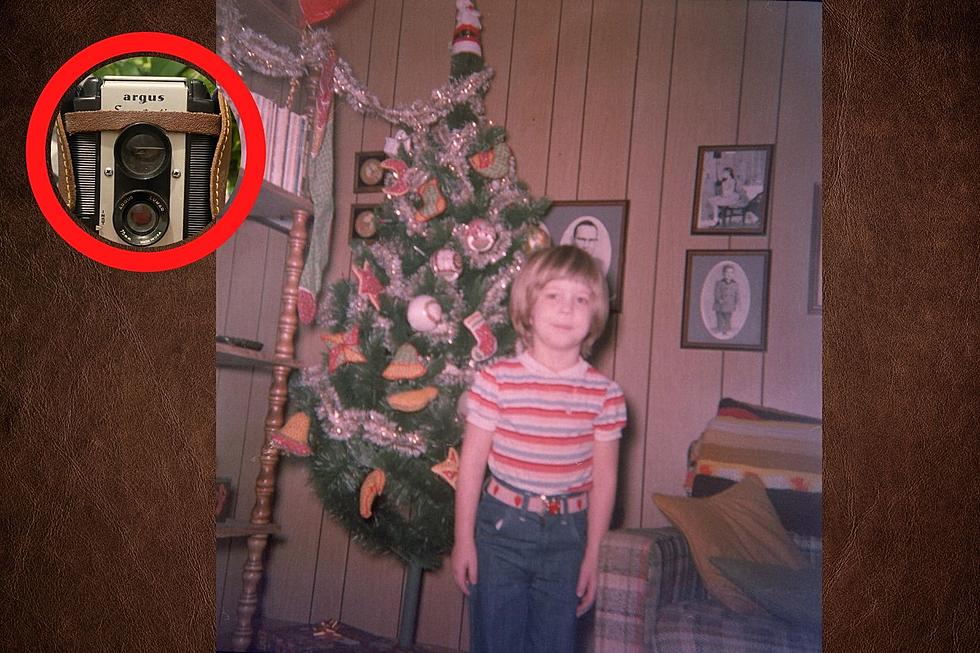 Vintage Camera Purchased at Evansville Resale Shop Reveals Mystery Family Christmas Photos
ALLI TURPIN
If you love looking at old photographs, and a good mystery, this cool story has it all.
Alli Turpin purchased a vintage camera at His N Hers Fleamarket in Evansville, Indiana on December 17, 2021. It happened to have a roll of undeveloped film in it, so of course, she wanted to see what photographs were on this very old camera.
Alli knows the art of developing film because she still uses a camera that uses film. Yes, kids, there was a time when we couldn't just use our phones to take pictures. Once the photographs were developed she quickly realized that a family is probably missing these special Christmas photos.
Clearly, these are probably from the 1970s. That's just a guess based on the paneling and the sweet clothes LOL. Alli has shared the photographs on social media in hopes of locating the family they belong to.
I bought this $20 film camera at His N Hers Flea Market last week and found a roll of exposed film (this type was discontinued in 1995) inside. I developed the roll at home and found someone's family Christmas photos!

I'd love to get these to the family but I'm not sure the best way to do so. Do you recognize anyone in these photos?
You can see
her post HERE
and get in touch with her if you know who this family is.
Photos on Vintage Camera Reveal Mystery Family
I think that the only two camera brands I've ever heard of are Kodack and Polaroid. The Argus 75 is certainly a vintage camera, and the instructions that I found online are quite amusing.
To take the picture, hold the camera as illustrated above, and compose the subject in the view-finder as you want it to appear in the finished picture. A lower or higher camera position may be desirable to get just the effect you want. Then, hold your breath for an instant and squeeze the shutter release smoothly with the right forefinger. Take care not to jar the camera or the picture may be blurred due to camera movement.
Then and Now: See How Princeton, Indiana has Changed Over the Years
I grew up in Princeton, IN and everytime I go back to visit, it seems like more and more has changed. It's not my imagination. Google Maps has a back in time feature, and it took me from 2007 to 2012, and some of the photos are from 2018.
Then & Now - Evansville's Washington Square Mall Through the Years
Evansville is home to a lot of unique buildings including the first enclosed retail shopping center in Indiana. Yes, our very own Washington Square Mall was the place to be when it opened in 1963. If you walk through the mall today, you would never guess how alive the shops were, even through the 1980s. Enjoy this walk down memory lane I've put together, and maybe someday there will be new life inside 5011 Washington Ave.
Do You Remember These Vintage McDonald's Glasses?
Long before we had the luxury of finding collectibles on the internet, we had to remember to get to our local McDonald's every week to get the next collectible glass. Yes, back in the late 70s and into the 1990s, McDonald's offered some really cool glasses. Here's a look at some of them that I found on eBay.