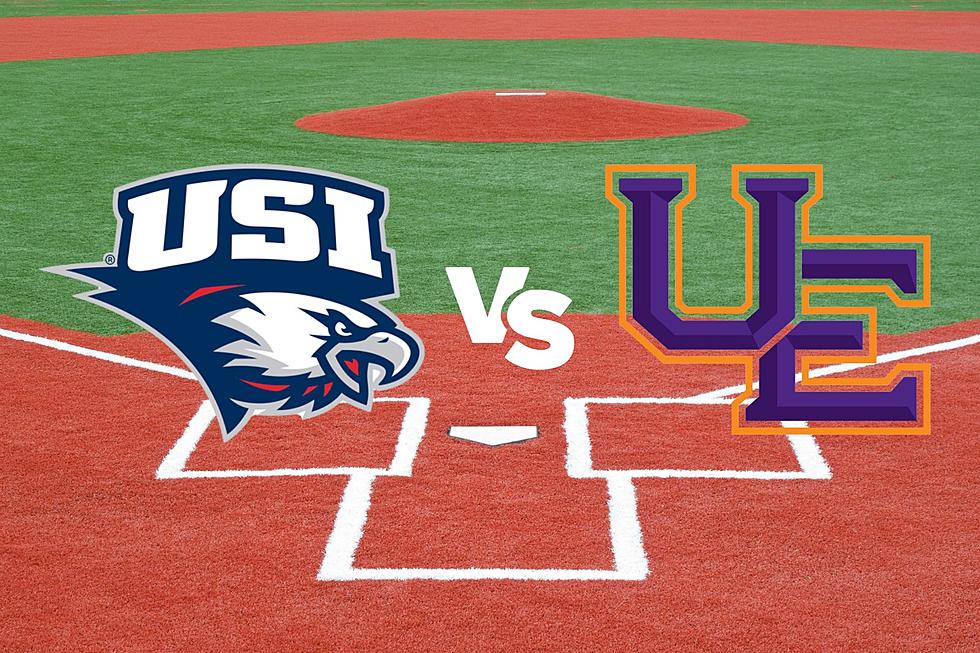 Southern Indiana Universities Take the Field for Charity Baseball Game
canva
The University of Southern Indiana recently announced the date and location for its annual charity exhibition baseball game - and more importantly, USI's opponent was also announced. Previous guests for this game have included Hoosier state powerhouses like Indiana University and Notre Dame, but this year's opponent is much closer to home. We now know that the Screaming Eagles will face their cross-town rival, the University of Evansville Purple Aces.
USI vs. UE Exhibition Game Details
The charity game, which has become known as the #CureFA game, is scheduled for Saturday, October 21 at 2pm Historic Bosse Field. Tickets are just $10 for adults and $5 for students, and will be available starting on September 25 at the USI Athletics ticket office, the UE ticket office, and at all Banterra Bank locations in Evansville and Newburgh. Tickets can also be purchased online here. Proceeds from the game will once again go to the Friedreich's Ataxia Research Alliance (FARA).
Join the Fight Against FA
The National Institute of Neurological Disorders and Stroke defines Friedreich Ataxia as "a rare inherited disease that causes progressive damage to your nervous system and movement problems. Nerve fibers in your spinal cord and peripheral nerves degenerate, becoming thinner."
This cause is especially close to USI baseball head coach Tracy Archuleta, as his son Sam is affected by FA. Coach Archuleta shared his thoughts on this game and the community's response to this disorder...
The city of Evansville and this game has raised over $100,000 towards that (FARA). They're a big contributor to it. The FA community has been a big part of it. They've come down constantly, and can't wait for the next opportunity to have this game.
LOOK: 30 Best Major League Baseball Home Run Celebrations Using Props
We examined every Major League Baseball team and found our 30 favorite home run celebrations where players brought props to the party.
30 Hilarious Minor League Baseball Teams That Sound Fake, But Are Actually Real
We went through every Major League Baseball team's Minor League affiliate list to find the most hilariously creative team names and the ballpark promotions they present to their fans. From biscuits to Mullet Thursdays, here are 30 of the best Minor League Baseball team names and ballpark promotions.