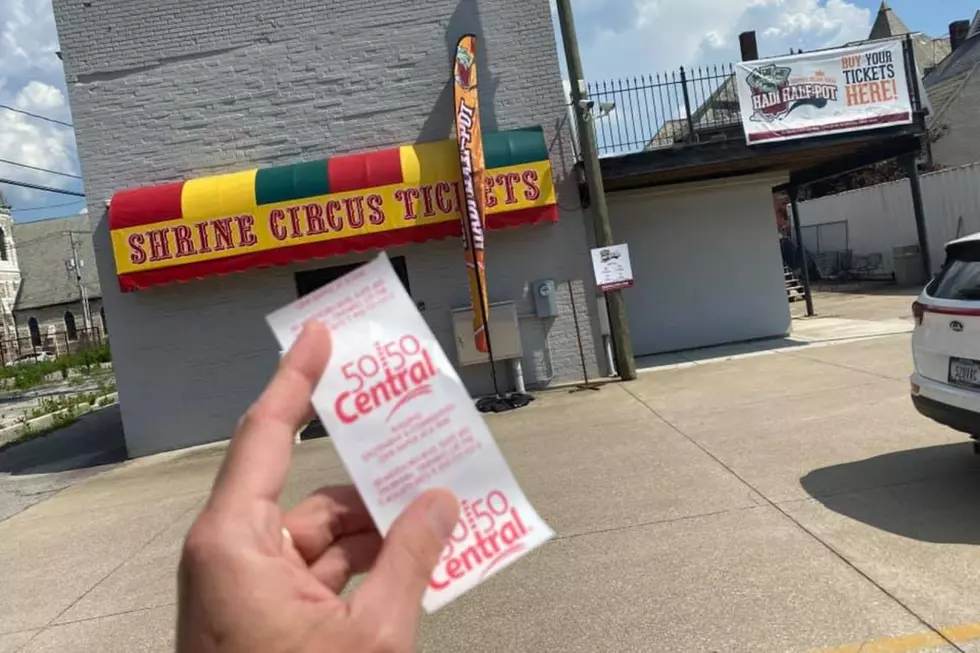 Nearly One Month Later Winning Hadi Shrine Half-Pot Ticket Still Unclaimed
Ryan O'Bryan
Someone, somewhere in the Evansville area is going to lose over $108,000 if they don't let the Hadi Shrine Temple know they're holding on to the winning ticket from this summer's annual half pot drawing by next Thursday.
The drawing took place back on July 11th, and according to the half pot's official rules, the winner has 30 days to contact the Shrine and let them know they have the ticket which gives them until the end of the business day on August 11th (2022). If the winner fails to do that, the prize is considered forfeited and the Hadi Shrine Association keeps their half of the winnings.
There are a number of reasons why a winner hasn't come forward yet. They could have every intention of contacting the Shrine before the deadline but are still in the process of speaking with a lawyer and/or financial advisor to get their plans for the money in order before claiming the prize. Or, they could have simply lost the ticket and don't even know they won. It's also possible, and all of these are total speculation on my part, that they bought their ticket with no intention of claiming the prize if they won, preferring instead to let the Shrine keep the entire pot because they believe strongly in the organization's mission.
Whatever the reason, they still have time to claim it if they want it, just not much.
This year's winning ticket number for this year's $216,150 total was A-603257 which scored the winner $108,075 exactly. If you or someone you know has the ticket, contact the Hadi Shrine by calling 812-423-4285 or sending an email to 50-50@hadihalfpot.com.
[Source: Hadi Shrine Association Press Release]
KEEP READING: See the richest person in every state
LOOK: Here are 25 ways you could start saving money today
These money-saving tips—from finding discounts to simple changes to your daily habits—can come in handy whether you have a specific savings goal, want to stash away cash for retirement, or just want to pinch pennies. It's never too late to be more financially savvy. Read on to learn more about how you can start saving now. [
From:
25 ways you could be saving money today
]