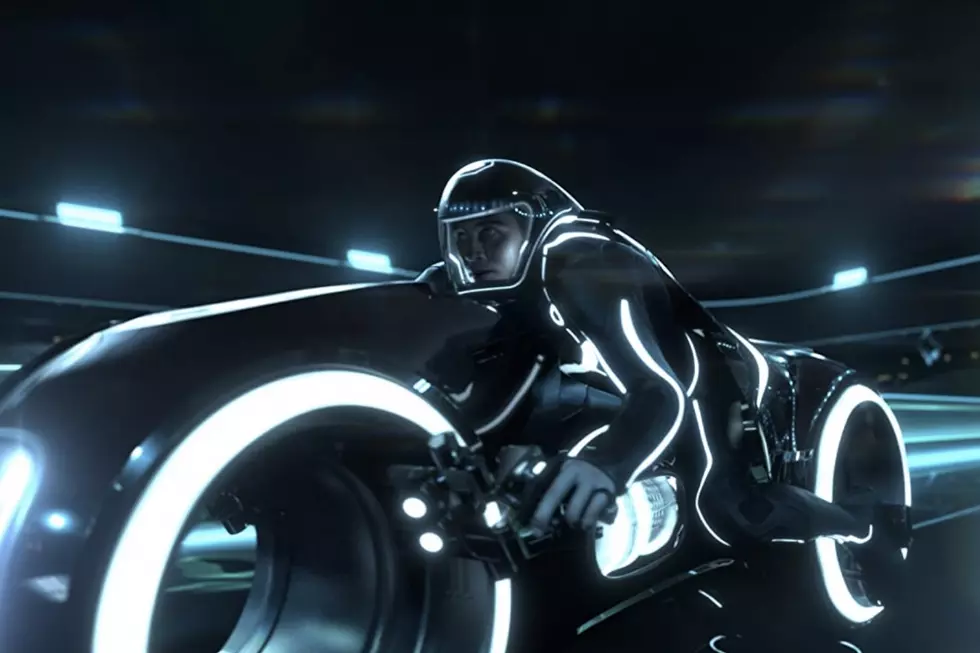 'Tron 3' Is Finally Happening With Jared Leto
Disney
It took 28 years to get Tron: Legacy after the first Tron. So only taking 13 to 15 years for a Tron 3, that's like nothing!
Fans who have been waiting since 2010 for a third Tron film might finally be getting their wish. It looks like the project, which has been teased off and on since Tron: Legacy was released, may finally be coming together. Tron: Legacy director (and Top Gun: Maverick filmmaker) Joseph Kosinski worked on a follow-up to his own movie for a while, and then actor Jared Leto — who supposedly loves Tron — got involved. But so far, there's been no additional Trons to show for all that development work.
Now Variety reports that Disney is "back on track for a third Tron." Leto is still attached to star, but this time instead of Kosinski, Maleficent: Mistress of Evil filmmaker Joachim Rønning will direct.
In 2022, Kosinski explained that his proposed Tron 3 fell apart because Disney became fixated on the massive franchises they acquired in the years after Tron: Legacy, namely Star Wars and Marvel. "Once you've got those things under your umbrella," Kosinski said, "it makes sense that you're going to put your money into a known property and not the weird art student with black fingernails in the corner — that was Tron." The last time Leto publicly discussed the project back in March of 2022, he said the film was "getting closer and closer" and even revealed a tentative title: Tron: Ares.
The film does not have an official release date yet, but Disney has additional reasons to continue the franchise now after all this time of inactivity: Their brand-new ride at Walt Disney World is based on the property. Tron: Lightcycle Run is a rollercoaster where the cars are designed to look like the film's signature vehicles. The coaster opens in Florida on April 4, 2023. A new Tron movie would be a perfect bit of corporate synergy.
80s Movies That Could Never Be Made Today