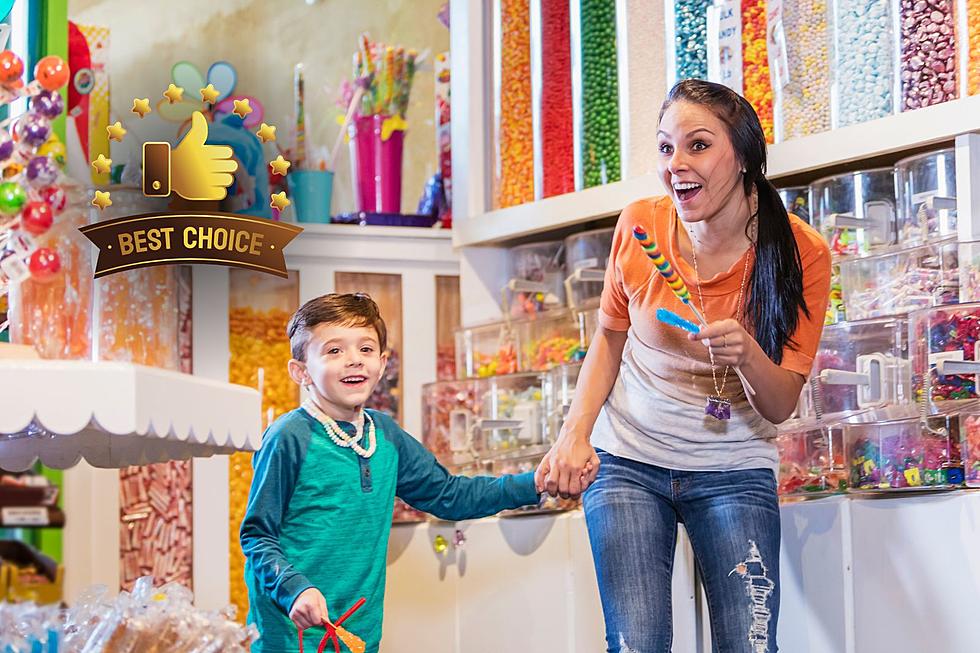 This Has Been Named the Best Candy Store in Indiana
Canva
One website recently named the best candy store in each state. Have you ever been to the best candy store in Indiana?
You are never too old to indulge in candy or even to be excited to visit a candy store. Granted, you can find candy at virtually any kind of store now. However, nothing beats going to a candy store to see all of the delicious treats that they have to offer. Most of these stores are typically found in malls across the country, and you can almost bet that when you walk by them, the kids will always ask to go inside. When you do, it's quite likely that the kids and yourself will walk out with some tasty and unique candy.
Recently, Taste of Home compiled a list of the best candy store in each state.
Craving something sweet? From chocolate shops to old-fashioned soda parlors, we've found the best candy store in every state. The candy shops on our list have high ratings on TripAdvisor, plus sweet reviews in local newspapers and magazines. Bring on the sugar rush!
What is the Best Candy Store in Indiana?
Taste of Home says that the best candy store in Indiana is Albanese Candy Factory in Merrillville. The highlight of this candy store can be summed up in two words. Here's what Taste of Home says:
Two words: Free Samples. At Albanese Candy Factory, they firmly believe in "try before you buy" so you'll want to taste test what they've deemed to be the world's best gummies. Afterward, tour the gummy plant to see where all those bears and worms are made.
Albanese Candy Factory offers thousands of options including bulk candy, nostalgic candy, nuts and mixes, gift items, and of course the World's Best Gummies and Chocolates.
There are two locations for Albanese in Merriville.
Albanese Confectionery - Outlet Store
1910 W. 81st Ave.
Merrillville, IN 46410
Albanese Confectionery - Factory Store
5441 E. Lincoln Highway
Merrillville, IN 46410
You can learn more about these candy stores and what delicious treats they have to offer by clicking here.
See 11 Unique Attractions You'll Only Find in Indiana
From the World's Largest Ball of Paint to a pink elephant drinking a martini, the Hoosier State is filled with quirky little things worth a detour on your next road trip.
LOOK: Here's Why Indiana is Pretty Much the Best Place on Earth [As Told by Hoosiers]
Reddit user,
u/youcanneverbanme
recently asked their fellow Hoosiers in the
Indiana subreddit
what they liked about living here. The question received hundreds of responses and the vast majority of them were positive. Of course, there were some that were negative because there are sad people who are perpetually angry on the internet and want everyone to know it for some reason, but we won't concern ourselves with those. We want to focus on the good, and when it comes to the good, there's plenty of it to enjoy.
The 25 Smallest Towns In Indiana With Shockingly Low Populations
The 25 smallest towns in Indiana have population numbers that will blow your mind. Wait until you see the smallest's population size!