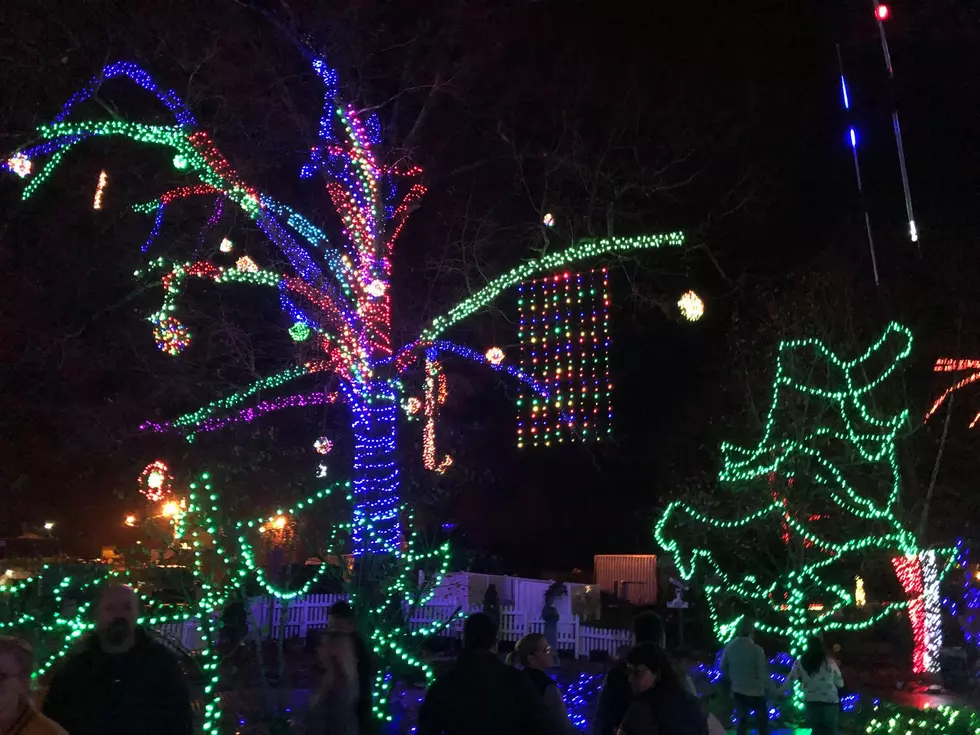 These Christmas Lights in Grand Rivers Kentucky Are Worth the Drive
Melissa/103GBF
If you've ever been down to the Kentucky Lake/Lake Barkley area, chances are you've heard of Patti's 1880's Settlement.  It's one of those places I've heard all about, and even driven past when I was down at the lake for a weekend, but I've never stopped in. Last weekend I had the chance to check it out, and let me tell you, it is well worth the short drive to Grand Rivers!
My in-laws have told me that the Christmas lights they put out each year are a sight to see, and let me tell you, they're right.  Last weekend we went down to Patti's 1880's Settlement to see the Christmas lights, and it was incredible! The amount of lights they put out is just bananas. Also it's FREE to walk through the lights. They even have an area that's full of Christmas trees, and Santa himself was there for photos.  It's a really fun place just to take a walk through for the evening, or to go take family photos. They have several areas set up with special lighting and backdrops for your family to pose with.
After walking through the lights, Patti's restaurant was jam packed (which was to be expected since it just re-opened) so we went across the street and ate at a place called T. Lawson's, and if you ever make it down to Grand Rivers, I definitely suggest it!
I didn't plan ahead as I was soaking up all the Christmas lights, so I didn't even think to take a video to share here, but luckily I'm a sucker for Instagram stories.  So I put together a little video of my Instagram story that night, and it's basically like a walk through the lights, just vertical (I know rookie move) but you can check that out below. No video or photo does these lights justice though!
Enter your number to get our free mobile app