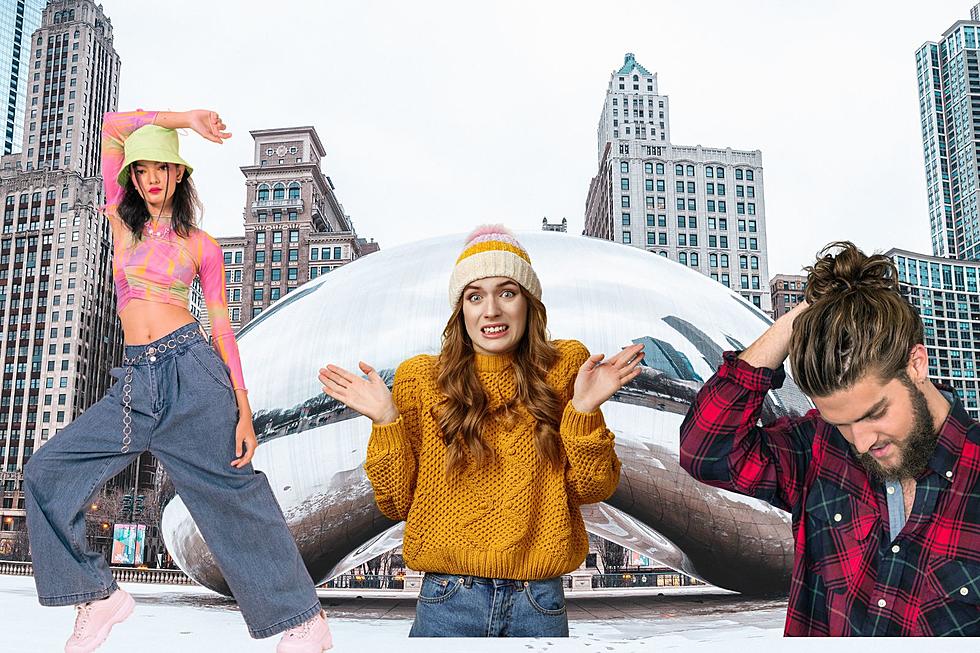 The 11 Most Cringe Worthy Fashion Trends in Illinois History
Canva
Over the years certain styles of clothing will come and go around the Midwest, and let's be honest. Some of these clothes just need to go and never come back.
In a recent post on a Facebook page based out of Illinois' capital city of Springfield, hundreds of residents commented on the fashion trends that made them laugh or "cringe."
What Are the Worst Fashion Trends in Illinois?
What is fashionable today will be laughed at tomorrow, and then come back into fashion years later.
Some of the fashion trends these Illinois residents say are hilarious and "cringe-worthy," we know that in their past they had a closet full of bell bottoms and tight-rolled jeans they're now laughing at.
We all live and learn when it comes to clothing trends. I used to wear parachute pants that had 36 zippers all up and down the legs, and a Hypercolor t-shirt that would change colors with my body temperature.
Here are 11 of the Worst Fashion Trends According to These Illinois Locals
LOOK: Here are the best small towns to live in across America
LOOK: 20 American foods that raise eyebrows outside of the US
Stac



ker
compiled a list of 20 unusual and uniquely American foods that might raise eyebrows outside the U.S.