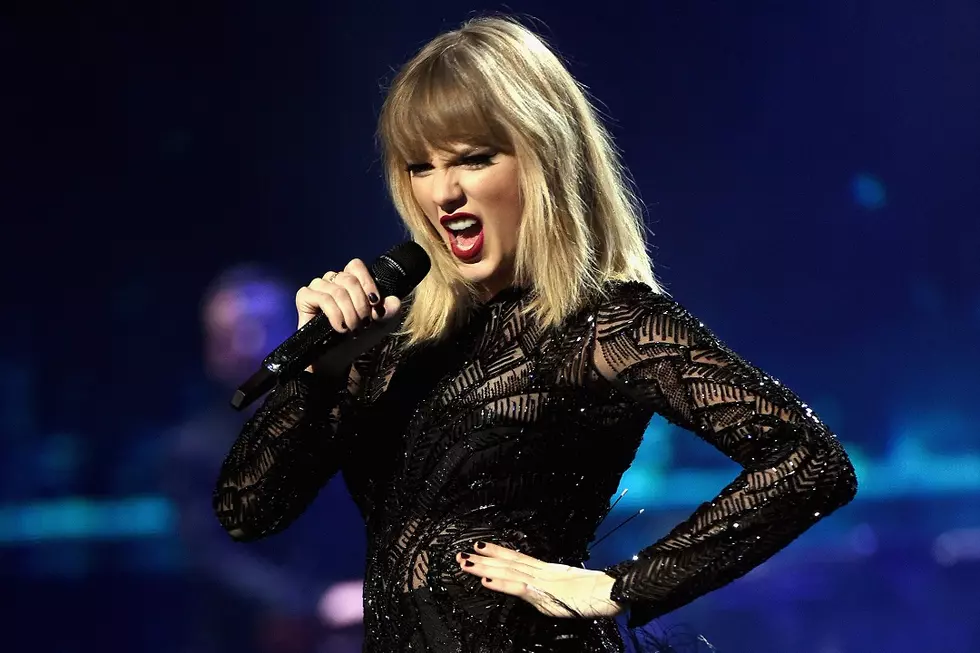 Taylor Swift's New 'Reputation': What the Critics Are Saying
Kevin Winter, Getty Images
With Taylor Swift's sixth studio album, Reputation, finally released for all the world to hear—well, unless you stick strictly to free streaming, that is—the music critics and bloggers are weighing in.
Over on Rolling Stone, which rates Swift's "excellent sixth album" 4/5, writer Rob Sheffield writes Swift is "playing for bigger emotional stakes [on] an album full of one-on-one adult love songs."
Grading the album with a perfectly reasonable B, Entertainment Weekly's Leah Greenblatt calls Reputation an "oddly bifurcated creation, half obsessed with grim score-settling and celebrity damage, half infatuated with a lover who takes her away from all that."
Meanwhile, the New York Times calls the record "bombastic, unexpected [and] sneakily potent," as well as "her most modern album."
Touting "superb songcraft meets extreme drama," Alexis Petridis at The Guardian shares:
At their best, these songs have a fizzing, pugilistic energy that recalls Britney Spears' brilliant, mid-breakdown, screw-you-all 2007 album Blackout (in another reference to Spears, the brilliant chorus of "Don't Blame Me" features a chord progression that recalls "Hit Me, Baby, One More Time)". At their least appealing, they're still decent pop songs, but they feel generic: they could be by Rihanna or Rita Ora.
Us Weekly says Swift is more "grandiose and hard-hitting as ever," proclaiming, "the country-turned-pop superstar has molted into her darkest and most mature persona yet for her closely guarded sixth record."
Rating the album 4/5, Jordan Bassett at NME calls Reputation one "helluva ride" and a relatable record "if you've ever wanted to exact revenge on someone":
Take the exhilarating and enjoyably self-aware 'This Is Why We Can't Have Nice Things,' a delirious waltz that depicts Tay slaying a snaky former friend...'Don't Blame Me' crashes like a cyborg in revolt and 'Dancing With Our Hands Tied' courses coolly with synth and tightly coiled beats.
So, what do you think about Taylor's new album? Leave your own reviews in the comments, below, or let us know your thoughts on Twitter!
Taylor Swift's Best Live Vocals:
Look Back at Taylor Swift's Squad: