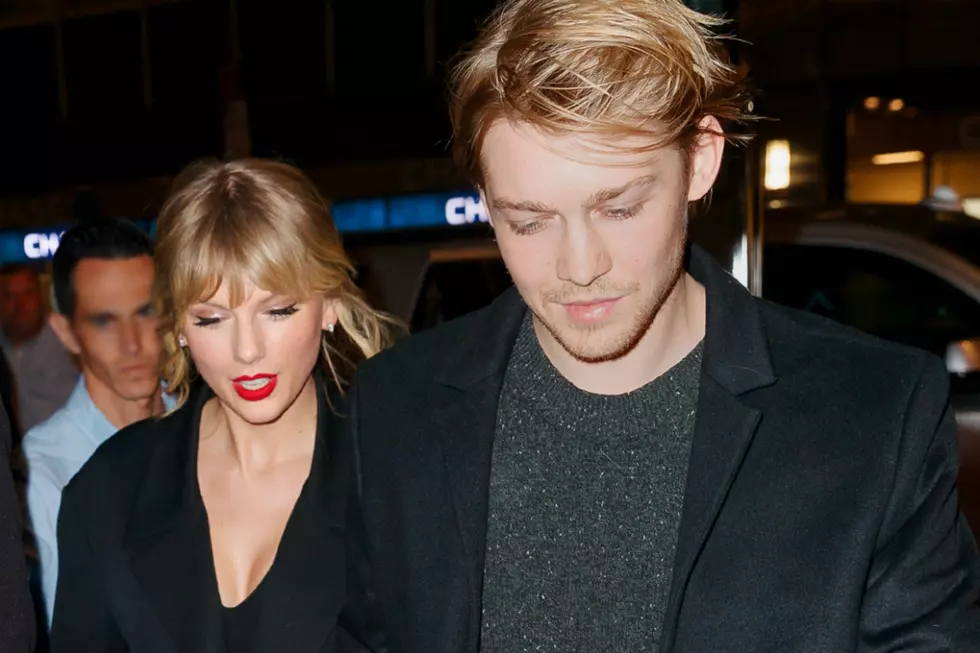 Taylor Swift and Joe Alwyn Break Up After Six Years: REPORT
Jackson Lee, Getty Images
Taylor Swift and Joe Alwyn have reportedly called it quits after six years of dating.
On Saturday (Apr. 8), Entertainment Tonight reported the shocking news. The outlet alleged that the couple broke up "a few weeks ago" and that the split "was not dramatic."
"The relationship had just run its course. It's why [Alwyn] hasn't been spotted at any shows," an insider told the outlet. The "Lover" singer is currently on her The Eras Tour with the next stop headed to Tampa, Florida next weekend.
Alwyn has reportedly inspired numerous songs of Swift's and is confirmed to be the inspiration behind one of her latest hits, "Lavender Haze," off her latest record, Midnights. She revealed in a video series that her then-boyfriend was her muse for the tune.
"I happened upon the phrase 'Lavender Haze' when I was watching Mad Men and I looked it up because I thought it sounded cool, and it turns out that it was a common phrase that was used in the '50s where they would just describe being in love," she shared of the tune's inspiration. "Like, If you were in the 'Lavender Haze,' that meant you were in that all-encompassing love glow, and I thought that was really beautiful."
"...My relationship for six years, we've had to dodge weird rumors, tabloid stuff, and we just ignore it," she added. "And so this song is sort of about the act of ignoring that stuff to protect the real stuff. I hope you guys like it."
Celebrity Couples Whose Breakups Broke Our Hearts