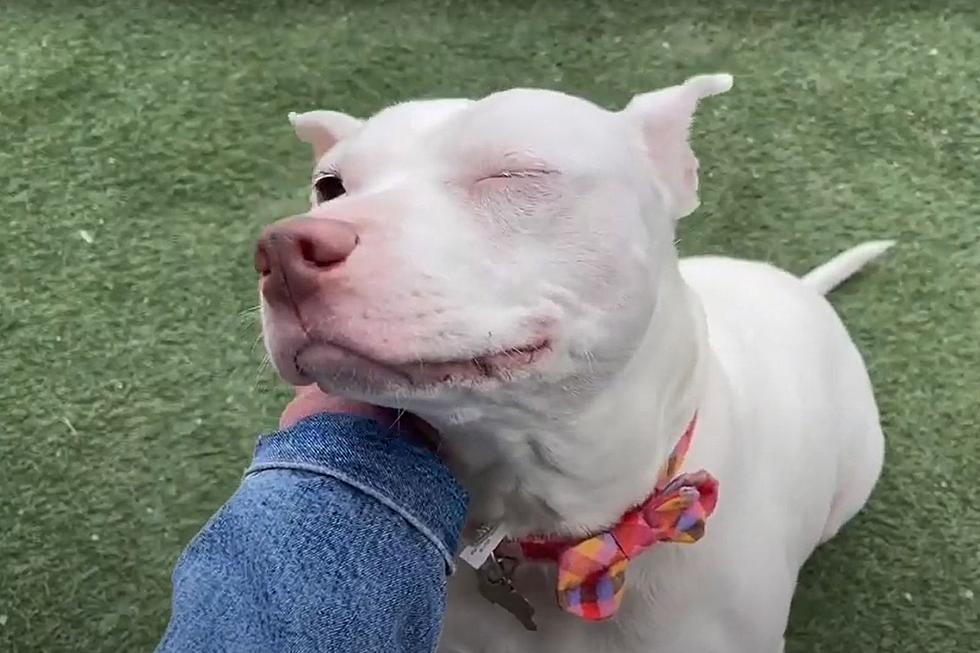 Sweet Indiana Shelter Dog Who Loves Ear Scratches is Looking for Her Forever Family [VIDEO]
Vanderburgh Humane Society
Meet Lucy. Our Pet of the Week from the Vanderburgh Humane Society looking for her forever home.
Lucy's Story
My name is Lucy and everyone loves me! At least that's what I hear from the nice people that take care of me every day. Would you believe that I'm 11 years old? If you want the looks and playfulness without all the fuss of a puppy, I'm your girl! I still very much enjoy walks and the occasional game of fetch, but my favorite thing to do in the world is spending time with people that love me. I'm gentle and sweet-natured, but would still prefer spending my golden years as the only dog in your home. If I sound like your type, come meet me at the Vanderburgh Humane Society!
Lucy's adoption fee is $150, but like all adoption fees at the VHS, that covers the cost of her spaying, vaccinations, and microchipping, all of which would cost way more than $150 if you were to pay for them individually.
If you're interested in Lucy or any of the other dogs, cats, or rabbits up for adoption at the Vanderburgh Humane Society, get a jump on the adoption process by filling out some of the paperwork in advance on the VHS website.
More from the Vanderburgh Humane Society
RANKED: Here Are the 63 Smartest Dog Breeds
Does your loyal pup's breed make the list? Read on to see if you'll be bragging to the neighbors about your dog's intellectual prowess the next time you take your fur baby out for a walk. Don't worry: Even if your dog's breed doesn't land on the list, that doesn't mean he's not a good boy--some traits simply can't be measured.