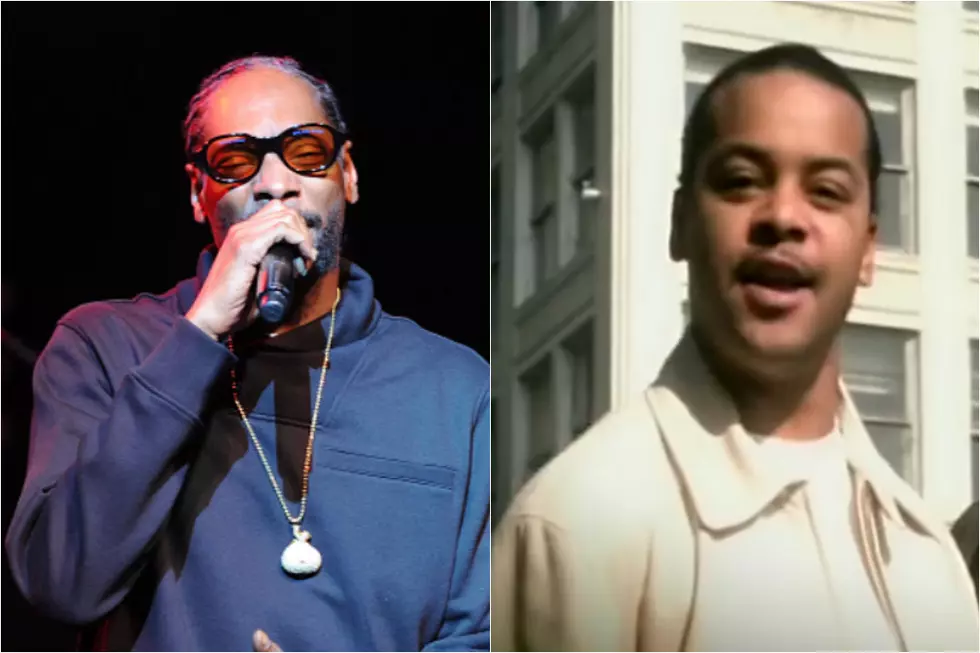 Snoop Dogg Plays His New Collab With Suga Free
Brad Barket (Getty Images) / YouTube
After over two decades in the game, Snoop Dogg is still holding down the Left Coast. In July, he will be dropping his new album Cool Aid. The Doggfather recently gave fans another glimpse of things to come when he previewed another track off the album with Cali OG Suga Free.
The track has the G-Funk vibe and is definitely a perfect soundtrack for bouncin' in your '6-4.
This is another tease off the project following the Wiz Khalifa-assisted track "Kush Ups."
Suga Free's debut album Street Gospel came out in 1997 following extensive work with DJ Quik. He has since dropped seven albums including 2006's Just Add Water and his most recent release The Resurrection in 2015.
Last month Free and Quik reunited in the studio and are currently working on the new album The Resurrection 2.
Snoop's new album now has a solid release date of July 1. The Cali legend's 14th solo LP seems to find him returning to form after stepping outside the box on his previous project BUSH.
Snoop has worked with Nipsey Hussle and producer Just Blaze on the project who was ecstatic to hear Dogg get back to his earlier sound. "I was very excited to find out that that's the direction he's taking with this album," said Blaze. "And just coincidentally, some of the stuff that I've been working on lately just kind of felt like an updated version of that old Death Row sound, kind of an updated G-Funk. I just started working on these tracks and they had a lot of those similar elements, just felt like newer versions of that feeling."
Check out the new Snoop and Suga Free jam, above.
50 Great Albums From Rappers With Poetic Flows