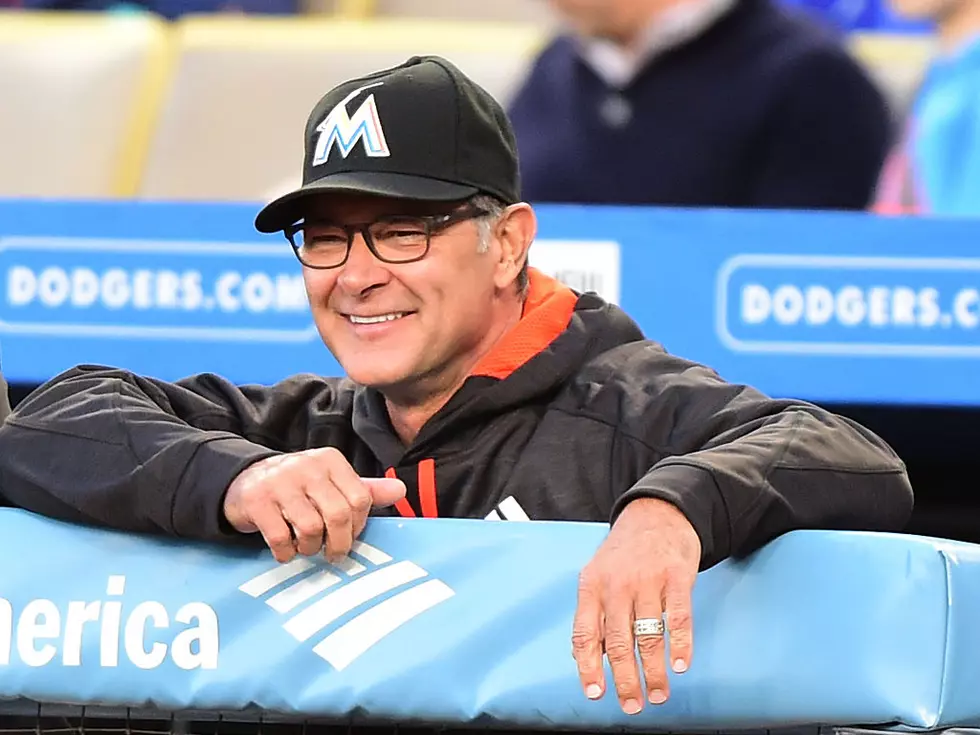 See Don Mattingly Have a Cinder Block Smashed on His Chest [VIDEO]
(Photo by Harry How/Getty Images)
Evansville native Don Mattingly is known for many things. First and foremost his days as player for the New York Yankees, followed by managing stints with the Los Angeles Dodgers and now the Miami Marlins. He's also a philanthropist, giving back to the community he calls home, and now he can add "human chopping block" to the list after letting another grown man smash a cinder block on his chest — with sledgehammer.
With Opening Day just a couple of weeks away, it's not uncommon for teams to bring guests into the locker room to help keep players loose, or give them a break from the riggers of spring training and exhibition games. Which I presume was the reason Mattingly and the Marlins brought in Donnie Moore (not to be confused with Owensboro car dealer, Don Moore), a preacher and motivational speaker, who also apparently spends whatever time he has away from the church in the weight room.
He also apparently has a real disdain for concrete.
I assume the purpose of Moore's visit with the Marlin's last week was to demonstrate the principal of mind of matter, and you can do anything you want if you apply the proper amount of focus, etc. As part of the demonstration, Mattingly laid across a stack of cinder blocks, and allowed Moore to smash one on his chest for the purpose of — well, I don't know what. Trusting each other, maybe?
Whatever the reason, it happened. After a quick sign of the cross by Mattingly, and I'm sure an internal "Please God, don't let this guy smash my rib cage with a sledge hammer" prayer, Moore gives a quick three count and unleashes his might.
Mattingly and the Marlins will begin the 2017 season on the road Monday, April 3rd with a trip to the nation's capitol to take on the Washington Nationals.