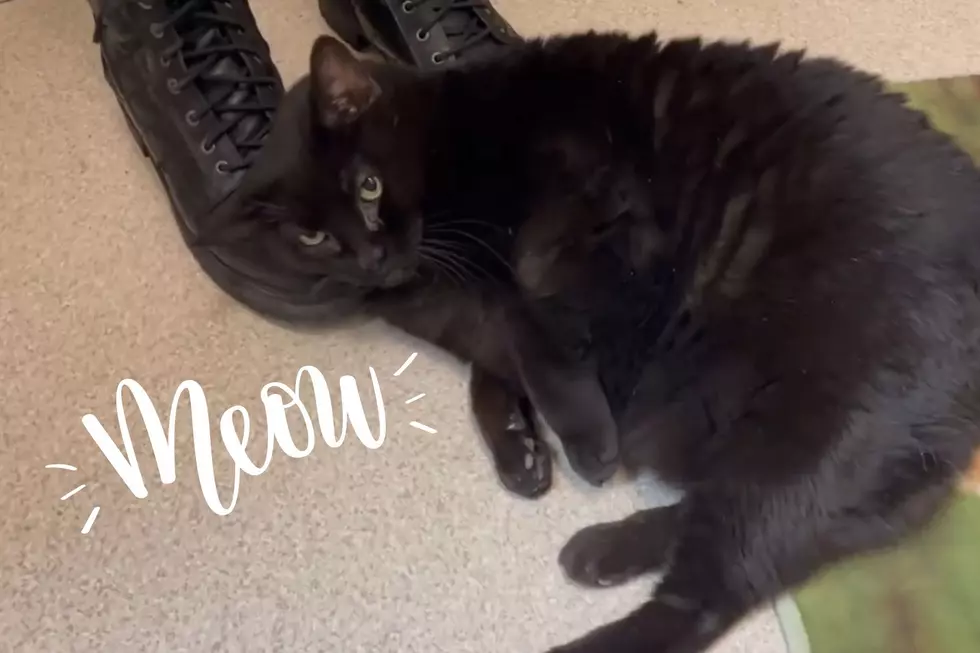 Sassy, Adoptable Indiana Cat Isn't Afraid to Tell You What She Wants
Vanderburgh Humane Society / Canva
Meet Frankie, our Vanderburgh Humane Society Pet of the Week!
Frankie's Story
My name is Frankie! I'm a 10-year-old female feline who was surrendered to the VHS because my owners didn't want an "old pet." Well, I have something to say about that! In fact, I have something to say about everything. Dinner time? I'll let you know. Forgot to put my favorite rug down? I'm gonna let you know! If you're interested in adopting a sassy older lady, apply for me at vhslifesaver.org!
VHS Black Friday Special
This Black Friday (November 25th, 2022) the Vanderburgh Humane Society is having a half-off special on all black animals, including Frankie here, making her adoption fee only $40. That fee, along with all other adoption fees regardless of animal, includes my spay, microchip, and vaccinations.
More Vanderburgh Humane Society News
The Dogs Available for WHS Friendsgiving 2022
Set an extra place at your Thanksgiving Table for a WHS Rescue Dog this year!
Here's how to become a host family for WHS FriendsGiving:
Fill Out an Adoption Application on our website, and in the Name put FRIENDSGIVING https://warrickhumanesociety.org/adoption/
The shelter will contact you to schedule a time on Tuesday, November 22nd or Wednesday, November 23rd between 12PM - 4PM to choose your foster dog to take home. Meet and greets with your other dog(s) are encouraged. Walk-ins are accepted with an approved application.
Fully vetted dogs over 6 months of age are eligible for Friendsgiving. Cats and kittens are not included due to being easily stressed by changes in environment.
This will be first come, first serve for choosing a dog for FriendsGiving
All supplies will be provided, including a crate if needed
Drop Off will be scheduled on Friday, Saturday, or Sunday from 12pm-4pm.
If you fall in love, you can adopt and receive $50 off the adoption fee for being a Host Family!
Why do cats have whiskers? Why do they meow? Why do they nap so much? And answers to 47 other kitty questions:
Why do they meow? Why do they nap so much? Why do they have whiskers? Cats, and their undeniably adorable babies known as kittens, are mysterious creatures. Their larger relatives, after all, are some of the most mystical and lethal animals on the planet. Many questions related to domestic felines, however, have perfectly logical answers. Here's a look at some of the most common questions related to kittens and cats, and the answers cat lovers are looking for.