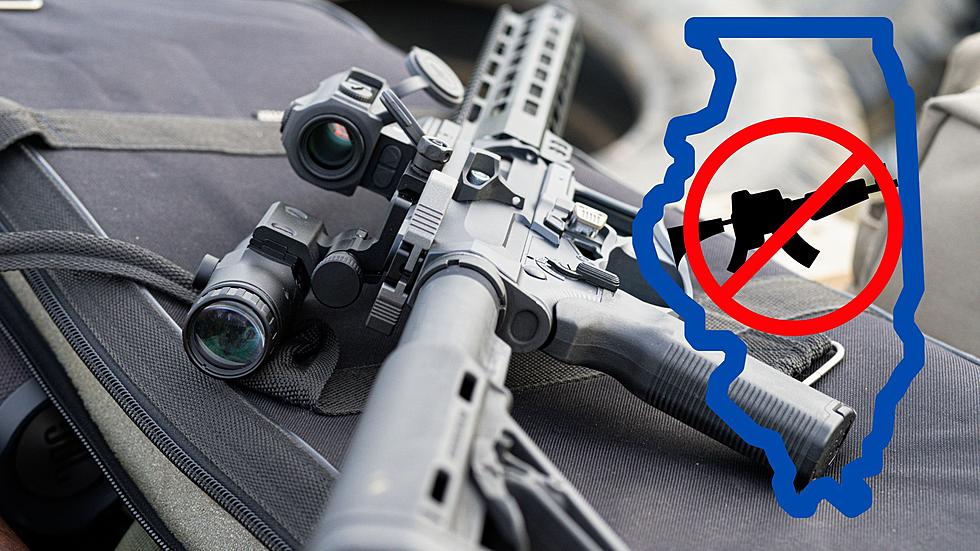 Register your Guns or Lose them in Illinois starting in 2024
Canva.com
Here is your warning, if you don't register your guns by 2024 you may lose them under new gun laws in the Land of Lincoln. Here are the details you need to know if you don't want to lose your guns...
According to NPR Illinois, if you own guns that are now illegal to buy and sell in the Land of Lincoln you have until the start of the new year to register those guns or else they could be taken away. On the site, NPR says...
"The law, officially known as the Protect Illinois Communities Act, bans the sale and possession of firearms defined as "assault weapons" as well as assault weapon attachments, .50 caliber rifles, .50 caliber cartridges and high-capacity magazines. However, the law provides an exception for Illinoisans who already owned such items before it went into effect. Those people are required to submit an endorsement affidavit through their Firearm Owner's Identification Card account before Jan. 1, 2024."
The site goes on to say that you can start registering your weapons on October 1st, so you have all of October, November, and December to get those weapons registered. There is more to read on this issue and for more information click here!
This is the type of thing I wouldn't wait to do if I was an owner of these types of guns, because you can only imagine how long all of these requests will take to process in this state, and you don't want to wait until December, 15th and then it takes two weeks to process plus the holiday, and all of the sudden you are out of luck because it wasn't processed in time.
States with the most registered hunters
Stacker
analyzed data from the U.S. Fish and Wildlife Service to determine which states have the most registered hunters. Read on to see how your state ranks on Stacker's list.