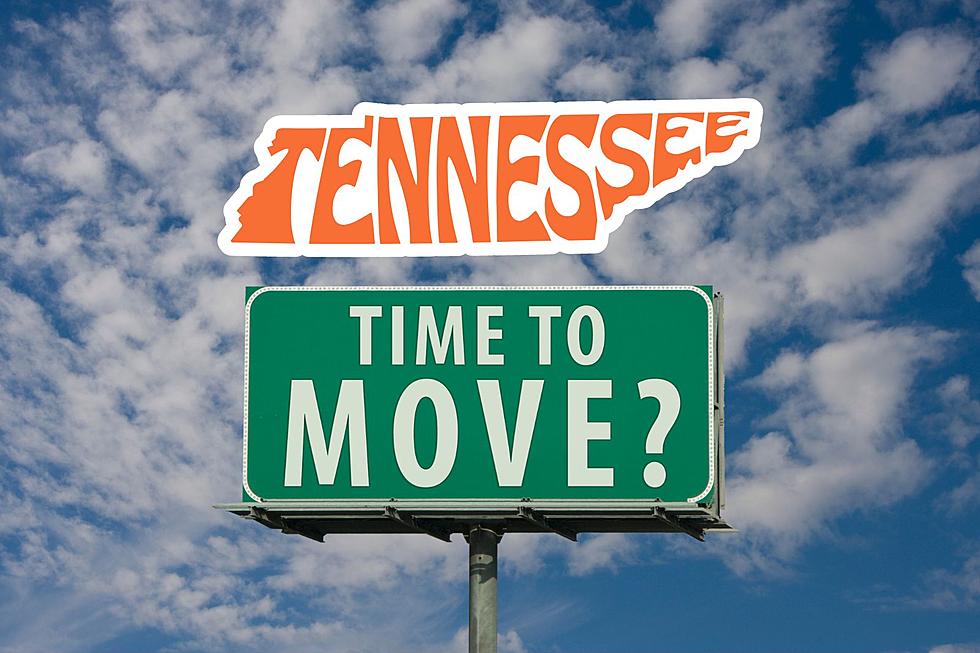 Recent Poll Shows Hoosiers Are Most Likely to Migrate to This City in Tennessee
Canva
Migration isn't just for the birds, it's for us humans too. Sure, the term "migration" is generally used to describe the movement of animals from one region to another. But humans are animals too, and we move from time to time, so the term can apply to us as well. Have you ever considered where you might want to migrate to someday? A poll was recently conducted, asking that very question, and you can see the results below.
Why Do People Migrate?
I'm sure the motivation to migrate is different for everyone, and greatly depends upon where you live. In general, people relocate for a number of reasons, including education, jobs, family, and retirement. A more extreme reason might be personal safety (war, terrorism, human rights violations, etc.). And one other reason that you may not have considered is in regard to the environment, and that was the area of focus for this particular poll.
Poll Question and Results
Those conducting the poll questioned 3,000 people about where they would be most likely to relocate to if they felt they had to leave where they live because of climate change (severe weather, natural disasters, etc). The results indicate that Hoosiers are most likely to migrate to Nashville, TN. Here's a bit more on an explanation...
Nashville (TN) emerged as the top destination for Hoosiers to move to. While Nashville is not immune to the effects of climate change, some factors that make it attractive to climate migrants include its geography, infrastructure, and cultural and economic opportunities. Nashville is located inland and is therefore less vulnerable to the effects of sea-level rise and coastal flooding. While the city experiences some extreme weather events, such as tornadoes and heavy rain, it is not as vulnerable to hurricanes and other coastal storms.
Top 5 Migration Locations
The top five cities, according to the poll are kind of interesting, especially when you consider the specific reason for relocating - the weather.
Denver, CO makes sense to me - beautiful country, and don't hear much about severe weather there.
Nashville, TN makes sense for the reasons we've already seen.
Orlando, FL is a head-scratcher for me. If you're trying to get away from natural disasters and severe weather, I wouldn't recommend moving closer to the ocean.
Austin, TX seems like a decent choice.
Charlotte, NC doesn't seem quite as silly as Orlando. I realize Charlotte is several hours away from the coast, but it still seems a little risky.
Unique Airbnbs To Visit In Nashville [Tri-State Travels]
I put together a list of a few unique Airbnbs in the Nashville area that you should stay in whenever you visit Music City!
Nashville, TN Airbnb Looks Like A Barbie Dream House
Barbie meets Nashville in this incredible Airbnb. Perfect for a girls trip, birthday trip, bachelorette party weekend, or any reason to love PINK!