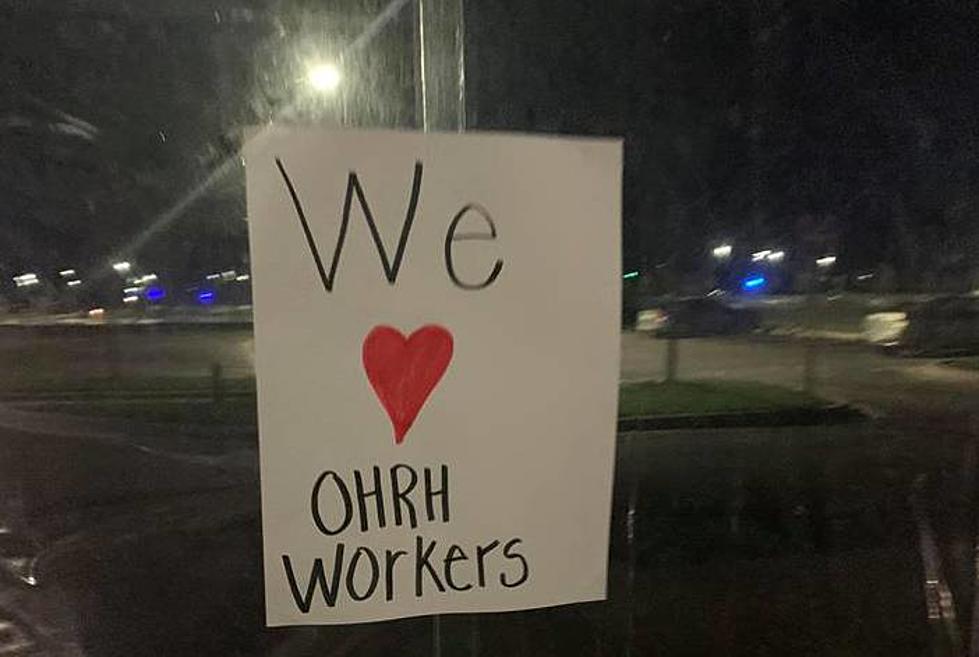 Owensboro Health Employees Greeted with Positive Signs and Messages [Photos]
Beth Miles/Facebook
During this unprecedented coronavirus outbreak, we're committed to sharing with you the information you need as well as stories that will lift your spirits.  This is most definitely one of those stories.  This morning, employees at Owensboro Health Regional Hospital were greeted with a variety of signs thanking them for their dedication and hard work during the crisis.  Beth Miles, an RN at the hospital, snapped photos and shared her gratitude.
The signs were an amazing way to thank employees as they were leaving the building after their shift changes and a motivational "welcome-to-work" for those who were just arriving for duty.
Hospital employee Latasha Powers said, "This made my morning. I smiled the whole walk."
Tina Hardesty commented, "This was such a nice thing to see when getting off work this morning at the employee entrance. Thank you."
Davena Cecil shared, "Thank you to the person or team that thought to do this."
Tracy Naylor, Director of Major Gifts and Planned Giving at OHRH, said, "What a cool thing to do! Our OH team is amazing!! It delights me so that someone was kind enough to do this for our team members!"
And we agree.  The signs were an amazingly cool thing to do.  We know it made the morning of many Owensboro Health employees.  Honestly, it made our morning too.
#TogetherKY #TeamKentucky