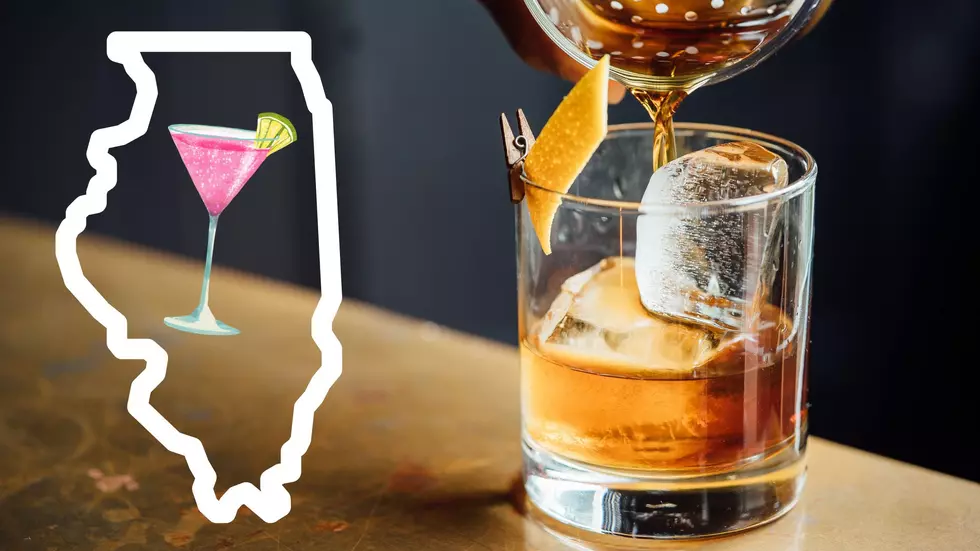 One of the 10 Best Cocktail Bars in the US is in Illinois
Canva.com
Finding a bar that makes a great cocktail that suits your taste can be difficult. But you won't have any problems finding a drink you'll love at this cocktail bar in Illinois, named one of the best in America.
The travel website farandwide.com, put together a list called America's Best Cocktail Bars Prove Mixology is an Art Form, and the bar called The Violet Hour in Chicago made the exclusive list. What makes The Violet Hour one of the best in the US? On the site they say...
"...the cocktail menu at the Violet Hour makes it all worth it. Each handcrafted cocktail is perfection, but we recommend the Porch Swing, made with bourbon, allspice dram, peach, pomegranate, hibiscus, and lemon."
I lived in Chicago for years and never heard of The Violet Hour (that doesn't mean it's not terrific, in fact, it's probably a compliment to The Violet Hour considering my drink of choice is a Miller Lite), but the cocktail menu does look incredible. The menu includes drinks like the Pirate Skulls and Bones, the Queen Bee, and The Violet Touch, check out the menu for yourself by clicking here!
I keep it simple, I would order an Old Fashioned if I went to The Violet Hour. The site does mention that the cocktails are brilliant but the atmosphere isn't for everyone, they say...
"the overall vibe is stuffy and that people will stab you with their eyes if you dare order a normie drink. "
Do you think you will add The Violet Hour to your list of must-try places in the Windy City?
What Are the Signature Drinks From Every State?