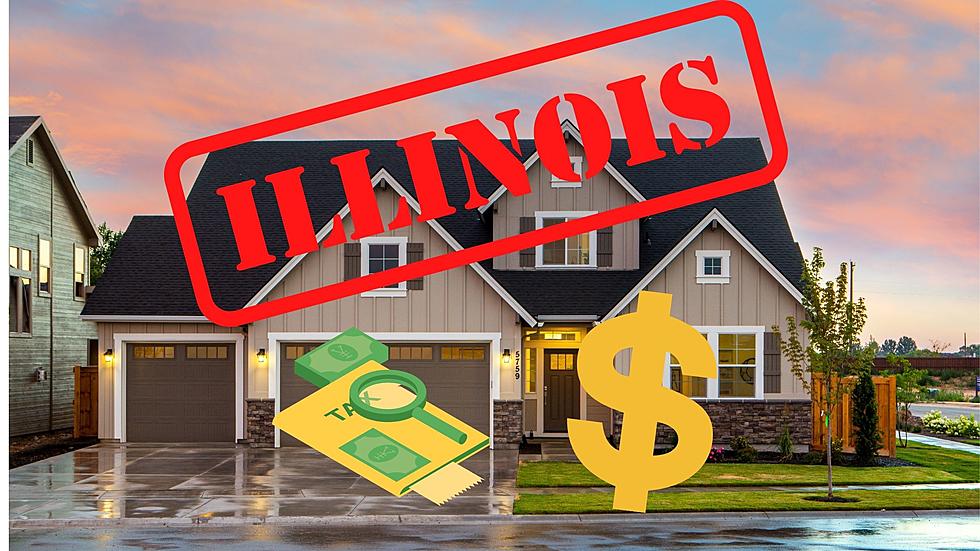 No Surprise Illinois has the 2nd Highest Property Tax in the USA
Canva.com
The Effective Real-Estate Tax Rate in Illinois is the second-highest in the United States, the numbers when you average them out can be daunting to a middle-class family, see for yourself.
According to WalletHub.com, Illinois has the second-highest effective real-estate tax rate in the United States behind only New Jersey. The property tax rate in Illinois is a whopping 2.27% compared to neighboring states like Iowa at 1.57%, Missouri at .97%, and Indiana at .85% you can see why people are fleeing the Land of Lincoln.
What is even more frustrating to someone like me (a lower-middle-class resident in Illinois) is that if you put that 2.27% into effect on an average $217K home, the property taxes would come out to $4942 according to WalletHub. On that same $217K home in Missouri, you'd be paying only $2111, which is less than half of what you're paying in Illinois. To see the full list of data for yourself just click here!
I love Illinois, I was born here, raised here, live here, work here, but this is the kind of stuff that drives me crazy about being in Illinois. We don't get the great weather, we don't have easy access to either ocean and yet we pay more than almost everyone to own a home in this state... It just doesn't make sense to me, you would think that our leaders would want to make Illinois more desirable of a place to have families move to and put roots in but why would you move here with prices like this and no major perks like the weather?
15 Ways You Can Help People in Ukraine Right Now
As Americans watch events unfold in Ukraine, many wonder how they can help. Below is a list of organizations responding to the crisis in Ukraine along with information on how you can support their various missions.