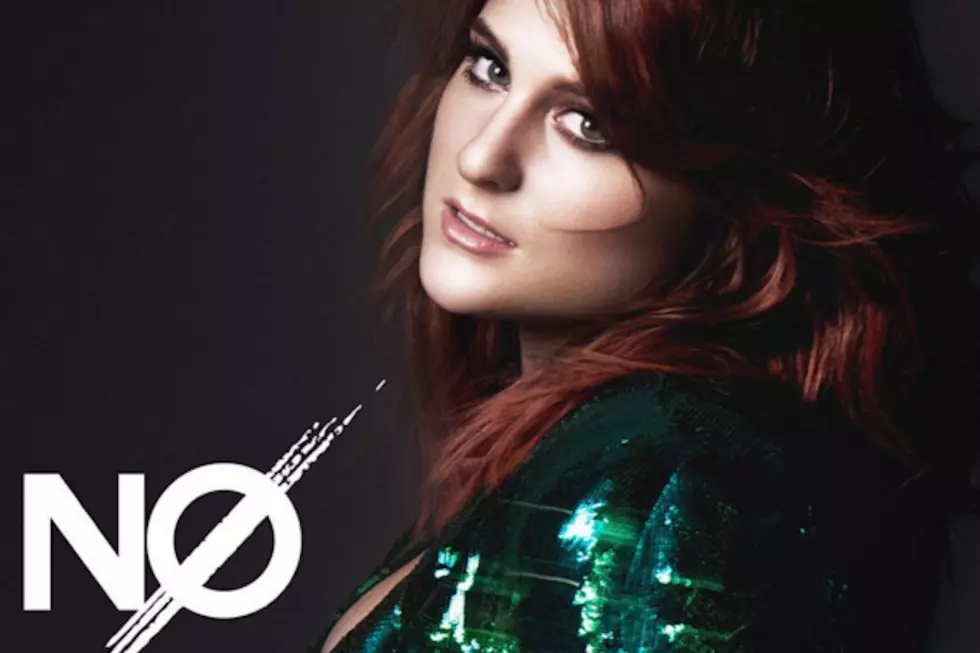 'No', But Yes: Meghan Trainor Stands Her Ground in Defiant New Single
Epic Records
"My name is NO. My sign is NO. My number is NO."
Far from the breezy doo wop-infused bops like "Lips Are Movin'" and "All About That Bass" that kept her hovering on top of the charts for the past few years, the Grammy Award-winning singer-songwriter returns today (March 4) with a fiercely independent empowerment anthem called "No," the lead single off of her forthcoming sophomore record, Thank You.
"If I want a man, I'mma get a man / But it's never my priority," Meghan proclaims on the assured cut.
If the production feels right at home, you might just be a '90s kid...or an Independent Woman: "No" immediately plays like a harmony-filled Destiny's Child classic, with some NSYNC-style millennial pop production to boot — although it didn't start off sounding that way.
"We had a really simple rhythm that started more as a dancehall idea, and that lyric 'My name is NO, sign is NO, number is NO' — the melodies and chords came much later," the song's co-writer and producer Ricky Reed, otherwise known as Wallpaper, says of the song's early origins to PopCrush. "It started with a beat and an attitude. It pretty much wrote itself from there."
"She is one of the most talented artists I've ever been in the room with," he tells us. "She sits about three inches from my head and breathes on my neck the whole time I'm producing. She's very curious, always asking about techniques and calling me out if I miss something. We work well together."
And while the song is outwardly about unwanted attention from an unsavory dude, the main source of inspiration behind the song is none other than the CEO of her very label himself: L.A. Reid.
"L.A. Reid had just listened to the body of work she had been working on for the last year and told her, much to her chagrin, that she didn't have a first single. She texted me while still in the meeting with him, pissed," Reed reveals. "She came straight to the studio and we just harnessed that energy and turned it into 'NO.' We wrote it in about seven hours."
Evidently, Reid changed his tune after hearing "No" — and the result of that dispute is now the best possible situation for all parties involved.
Pop Artists Answer: What Advice Would You Give Your Past Self?