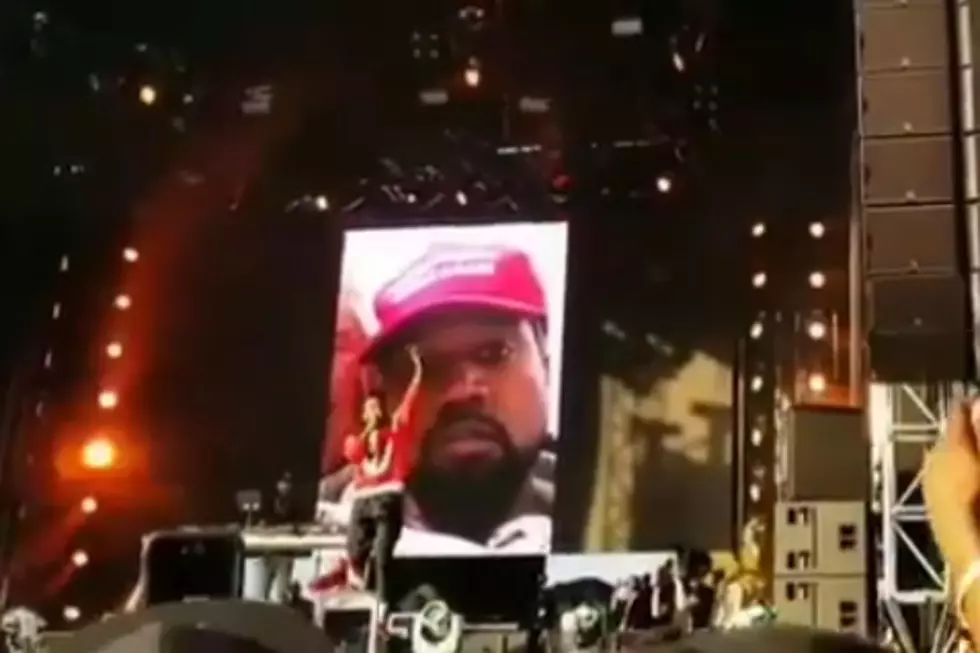 Nipsey Hussle Performs "FDT" With Picture of Kanye West as Backdrop at 2018 Broccoli City Festival
@barbgsclassical_ via Instagram
"Performed #FDT in Washington D.C Picture Speaking A thousand Words," Nipsey captioned a photo of his set on Instagram.
'Ye's support of No. 45 ruled the news feed last week, as he preps the release of his new album which is slated to drop on June 1. "You don't have to agree with trump but the mob can't make me not love him," West tweeted. "We are both dragon energy. He is my brother. I love everyone. I don't agree with everything anyone does. That's what makes us individuals. And we have the right to independent thought."
Check out footage of Nipsey performing "FDT" at the 2018 Broccoli City Festival below.
See Photos of Kanye West's Different Looks Over the Years