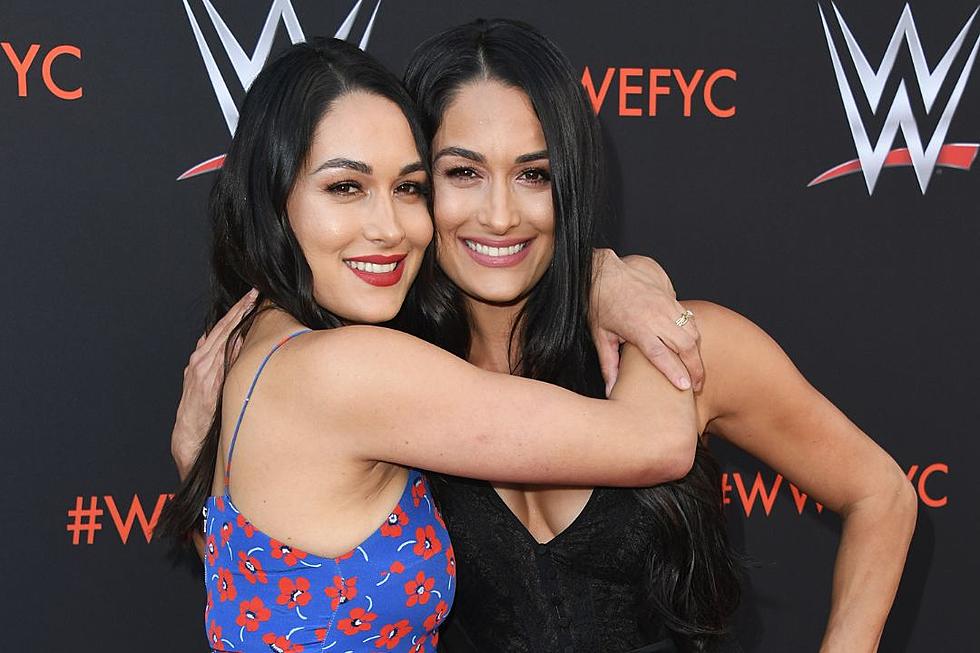 Bella Twins Nikki and Brie Announce Retirement From WWE, Reveal Name Change
Jon Kopaloff, Getty Images
The Bella Twins are saying goodbye to the WWE.
On Tuesday (Mar. 14), Nikki and Brie Bella announced they are retiring from the WWE — and changing their names, too.
"Today we are officially, from here on out, the Garcia Twins: Brie and Nikki Garcia," Nikki revealed on their SiriusXM radio show The Nikki & Brie Show.
"We're going to be 40 in November, we're mothers, we're entrepreneurs, we're executive producers, we're starring now, we're hosting shows," she continued
The pair recalled that when their contract expired with WWE, they "just knew it was time to head into this next chapter."
READ MORE: Gisele Bundchen Reacts to Tom Brady's Second Retirement
"I just want to thank Brie Bella. The character, the name, all of it that I have been the last 16, 17 years… I am so excited to close that chapter on Brie Bella, put that book to the side and open up a new one and see what Brie Garcia's going to do next," Brie shared.
"I'm so beyond grateful for Nikki Bella. She empowered me, she inspired me, she truly made me become fearless. And the road that she has paved, and what she's done for women and the youth and will continue to do, just as Nikki Garcia," Nikki added.
Watch a clip of the show, below:
The twins also shared the news in an announcement video posted to Instagram.
"Hi, I'm Nikki Garcia ... Hi, I'm Brie Garcia. And we're the Garcia Twins. Welcome to our next chapter!" they captioned the post. See below.
Nikki and Brie signed with the WWE in 2007 and quickly became household names. The two were inducted into the WWE Hall of Fame in 2020.
The sisters starred on the E! reality series Total Bellas from 2016 to 2021.
Nikki recently married Dancing With the Stars alum Artem Chigvintsev. They have a son, Matteo.
Brie married wrestler Bryan Danielson in 2014. The two share children Birdie and Buddy.
Stars You Didn't Realize Are Retired