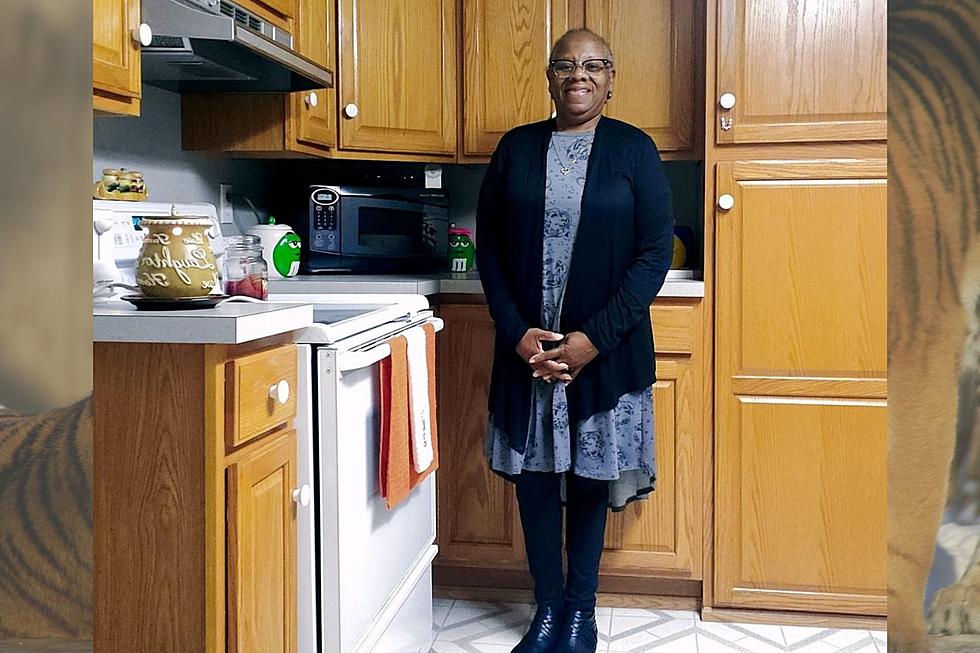 NGSC Bus Driver Holds Up Her End of 'Dress Bet'
JON JON Dress
Last month we had a fun poll to name the Best Marching Band in Southern Indiana. The Princeton Tigers took the number one spot by a longshot. North Gibson School Corp. Bus Driver Jon Jon Greene led the social media charge and even lost sleep trying to get votes. Oh, then there was the vote that she lost...
Jon Jon has not worn a dress in years. She didn't even own one in her size, since she's been getting healthier. So, she said if the Tigers won the poll, she would wear a dress for the day.
She made good on that bet today. Yes, on the coldest morning of the month, Jon Jon drove her bus route in a dress! I wanted to be there for the big day, I couldn't get to Princeton today. But because she is awesome, Jon Jon included us in her big day.
"Good morning Facebook Family!!! Noooooo your eyeballs are not playing tricks on you!!! This is what I'm wearing today!!! Keeping my part of the deal for you all voting for the PCHS Marching Tigers in the contest put on by my friends

Bobby Gates

and

Lib DeWig

at 105.3!!! Thank you all so much for voting for the group that is so near and dear to my heart!!! They had one heck of a season this year!!! Sooooo proud of each and everyone of them!!! Marching Tigers...this dress is for you!!!
PS!! Thank you so much to my lifelong friend...Jana Whitehead for the Tiger Heads dress!!!"
Then and Now: See How Princeton, Indiana has Changed Over the Years
I grew up in Princeton, IN and everytime I go back to visit, it seems like more and more has changed. It's not my imagination. Google Maps has a back in time feature, and it took me from 2007 to 2012, and some of the photos are from 2018.
Step Back in Time: 1977 PCHS Band Plays President Inauguration