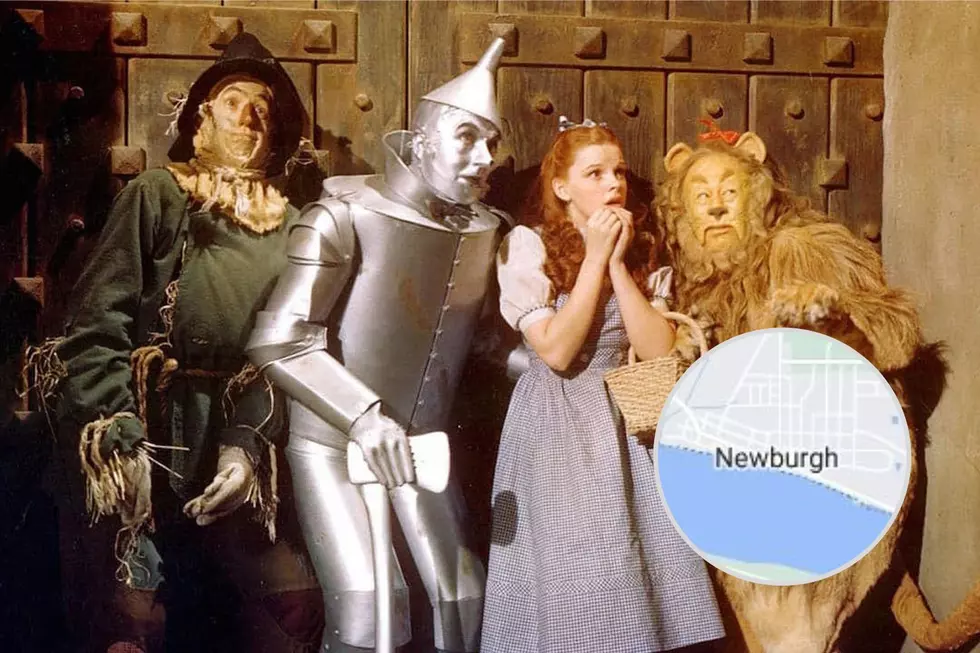 Did the Tin Man Break Into a Southern Indiana Restaurant?
MGM / Google Maps / Canva
In this day and age of high-definition equipment, you'd think surveillance cameras could do a better job of giving us more detailed looks at criminals they catch in the act. To be fair, security cameras aren't cheap and the better quality ones may be out of the price range for some residential and business owners, so they go with what they can afford. Of course, regardless of the camera, the amount of light available when a crime takes play certainly affects the quality of the images the camera captures. This seems to be the case with a photo recently released by the Newburgh Police Department.
Shiny Figure Caught on Camera Breaking Into Newburgh, Indiana Restaurant
On Wednesday afternoon, the Department released a statement on Facebook saying an individual was caught on camera early that morning around 2:40 AM roaming around inside The Landing restaurant on the Newburgh riverfront. The statement included a screengrab from the restaurant's surveillance camera that shows what appears to be a sliver figure reflecting light making it difficult to make out any of the suspect's facial features.
Here's a zoomed-in look at the photo:
It didn't take long for people who follow the Department's page to comment on how it will difficult it was to make out any distinguishing features of the suspect. However, one took it a step further and commented with a GIF of the Tin Man from the Wizard of Oz, which thanks to the glow the camera gives whoever this is, is pretty on point.
In all seriousness, despite the less-than-perfect photo, a crime was committed and the Newburgh Police are looking for any information that may lead them to the identity of whoever this person is. They describe the individual as a male between the ages of 18-21 with a thin build that likely has cuts on his hands. No word on whether or not he has a heart (sorry, couldn't help it).
If you have any information that may help, contact the wizards at the Newburgh Police Department at 812-853-1723, or e-mail Sgt. Ryan McIntosh at mcintosh@newburghpolice.com so they can find this person and take them down the yellow brick road directly to jail.