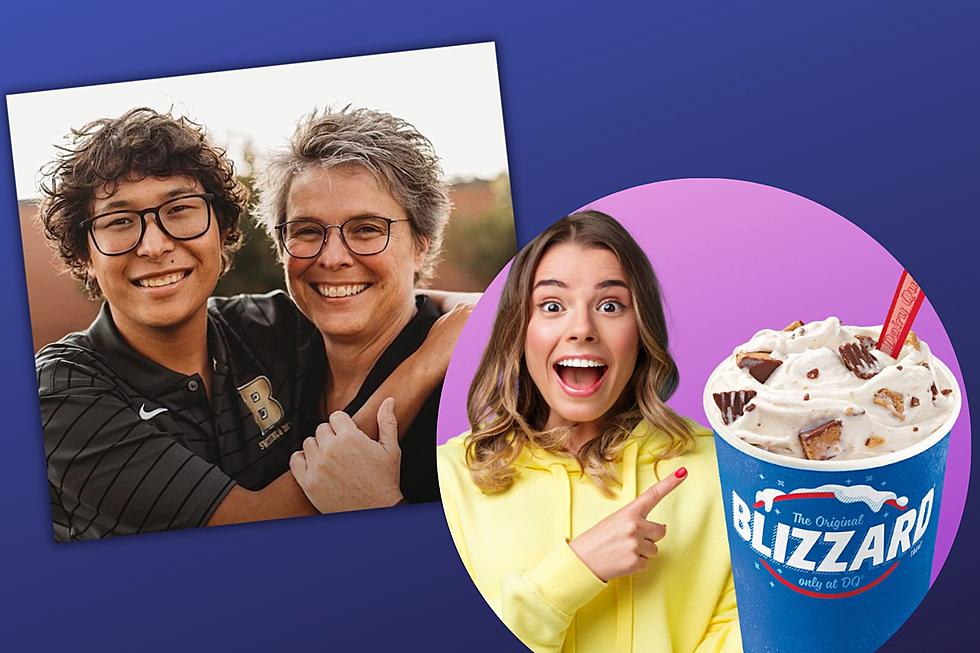 Meet Riley Kid and Local Celebrity Zane Hendrickson at Newburgh DQ on Miracle Treat Day (July 27), Followed by a Blizzard-Eating Contest
DQ/Canva/Hendrickson Family/Riley Childrens Hospital
If you are a parent, you know the fear that comes along with having a sick kiddo. When my daughter was born, she seemed perfectly healthy. She went through all the newborn tests and we took her home. After a few hours of relaxing, I got a call from her doctor's office. Without trying to scare me, they explained that one of her newborn tests came back elevated and she needed to be seen asap. So, we made our first trip to Riley Children's Hospital in Indianapolis. 
It was terrifying but she turned out to be a happy and healthy kid. And thankfully, we won't have to worry much about her condition until she decides to have children. I remember our time at Riley was pretty amazing. I was freaked out but everyone else was knowledgeable and professional and kind. She blew out her outfit and the doctor paid for us to get a new one from the gift shop. I literally knew NOTHING about babies. Who needs THREE outfits for the day? Apparently, newborns do.
Riley Children's Hospital is a non-profit organization that relies on donations and fundraising. Each year, Dairy Queens across the country raise money for children's hospitals on Miracle Treat Day.
Helping kids in your community has never been so sweet! For every Blizzard® Treat sold on Miracle Treat Day at participating DQ® locations, $1 or more will be donated to local children's hospitals through Children's Miracle Network Hospitals.
Each year, the DQ® system donates millions to local children's hospitals across the U.S. and Canada. All contributions from Miracle Treat Day go to Children's Miracle Network Hospitals for your local hospital to directly help kids in your community."
And if you live in the Warrick Co. area and want to have some fun, the DQ in Newburgh has a big afternoon planned today, July 27. Not only is it miracle treat day, but starting at 4:30, you can meet Zane Hendrickson, a Riley kid from Boonville whose near-death experience was followed by the entire community.
Check out Zane's story here.
And if you are in the mood to EAT, DQ in Newburgh is hosting a Blizzard eating contest at 5:30 PM. Participants pay $10 to enter and can win two tickets to Holiday World if they eat the most in the allotted time. Proceeds benefit Riley Children's Hospital.
The Warrick Co. Sheriff's Dept and Ohio Township Fire Dept will be at the event as well cheering on participants.
The 21 most popular ice cream flavors in America