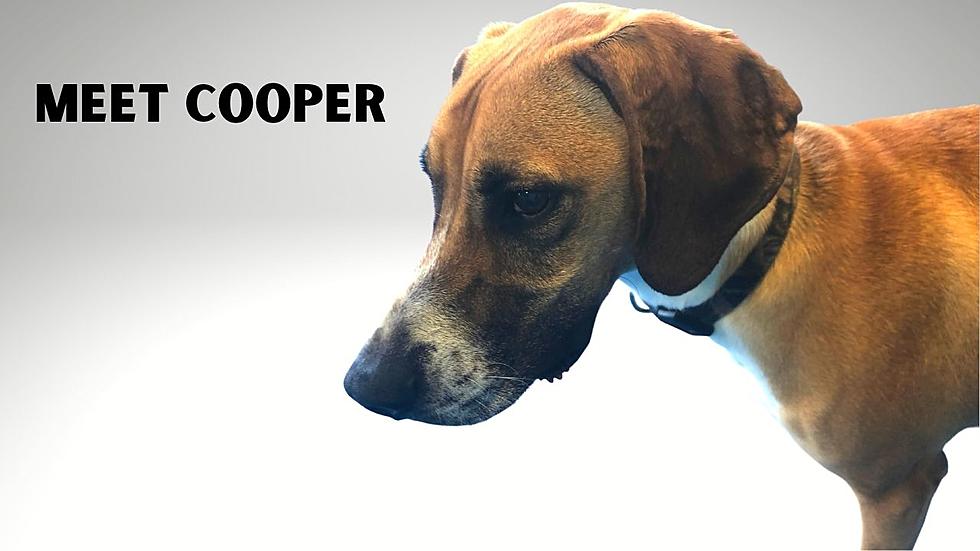 Meet Cooper – He's a Hound Dog! [WHS Pet of the Week]
WHS
Meet Coop-Dog! Wow, I was so impressed by Cooper's demeanor when I went to meet him. He was polite, super sweet, and loved a good scratch! He's been at the WHS since May. He likes kids and if you have a dog, bring them by for a meet and greet..
Interested in Cooper? Fill out an application here! 
If you are interested in any of the animals up for adoption at the WHS, please be aware of their current COVID-19 policies.
Adoptions are by appointment only - please fill out an adoption application online, and we will contact you to set up an appointment. Applications can be found here: https://warrickhumanesociety.org/adoption-info/
We will schedule three adoption appointments per hour, and only two people per family/group will be allowed in the shelter at one time. This will allow for people to spend time looking for the right pet while practicing social distancing. Additional people/family members will be allowed to wait outside and the pet (dogs only) can be taken out to meet with them. This will also allow ample time for staff to properly clean between each adoption.
To keep traffic to a minimum, we will not be allowing volunteers inside the shelter at this time. We will have things for volunteers to do outside. If you're interested, please email volunteerwarrick@gmail.com.
Warrick Tails on Trails has started up again! Please watch their Facebook page for details!
OTHER STUFF HAPPENING AT THE WHS
If you want to adopt but can't, consider donating something to the shelter. They are currently in need of: Cat litter - any brand, laundry detergent - any brand HE, and bleach. There are also some upcoming fundraisers and events.
WHS Etsy Shop Open