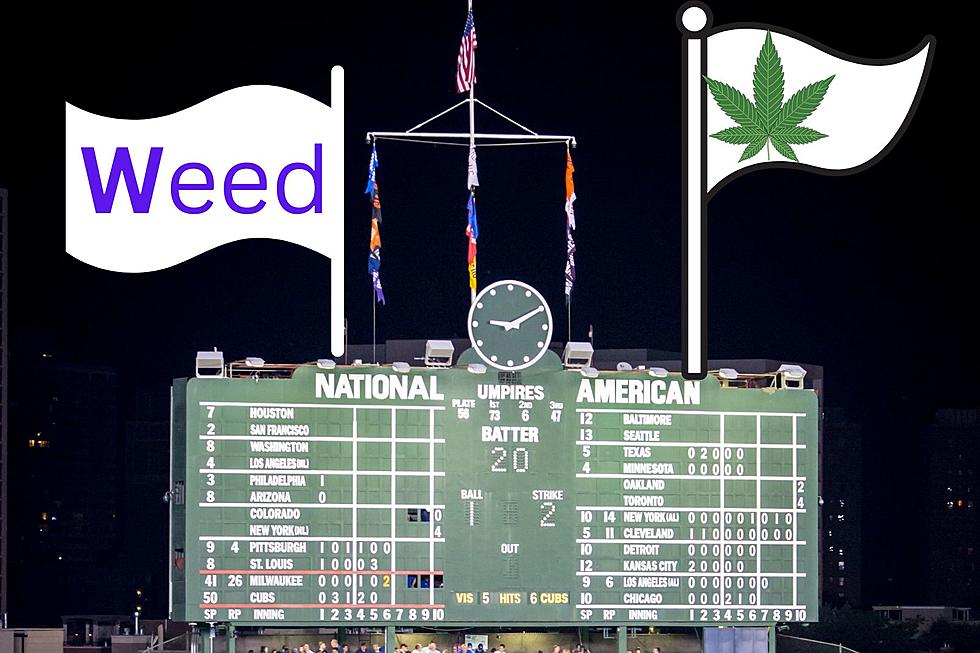 How Long Until Illinois Weed is Sold Legally at Wrigley Field?
Canva
The Chicago Cubs just wrapped up a west coast road trip where they went 5-1 and absolutely smoked the Oakland A's in a 3-game sweep.
But that's not the kind of smoking some Cubs fans will partake in when the team returns home to Wrigley Field on April 20, a day that's considered the "international counterculture holiday based on the celebration and consumption of cannabis," according to Wikipedia.
Enjoy Hemp-Based Drinks at Wrigley Field on 4/20
In a first for a Major League Baseball team, the Chicago Cubs are serving a hemp-based "elixir" called Mynd, a sparkling "plant-based-hemp-infused" drink.
Served only to the 21 and older fans at Wrigley Field, these CBD seltzers have zero THC included, which is the psychoactive property of Marijuana that gives people a "high."
So, there won't actually be a bunch of stoners walking around confused at the Cubbie game, but according to the Mynd website, their drinks do claim to "help people relax, refresh and recover from the stresses and strains of everyday life in an all-natural way."
Cubs Announcer Has a Guided Meditation for Wrigley Field
Cubs play L.A. on 4/20
The Cubs come back home to Wrigley Field for two big series against the Los Angeles Dodgers for 4 games (4/20-4/23) and a 3-game series with the San Diego Padres (4/24-4/26).
On April 20th the first pitch is set for 6:40 pm, and while you can enjoy a CBD beverage during the game, there isn't a dispensary inside of the walls of Wrigley Field, yet.
It's literally 420 feet from the Wrigley Field entrance to a weed dispensary
If you do enjoy adult-use recreational marijuana products and want to celebrate 4/20 before the Cubs beat the Dodgers, it's only a one-minute walk to the Sunnyside Wrigleyville dispensary that has every type of flower, edible, and vape you could ask for.
When I checked Google Maps, the walk from the main Wrigley Field entrance to the closest dispensary is 420 feet. Coincidence?
READ ON: See the States Where People Live the Longest
Read on to learn the average life expectancy in each state.
LOOK: Food history from the year you were born
From product innovations to major recalls,
Stacker
researched what happened in food history every year since 1921, according to news and government sources.