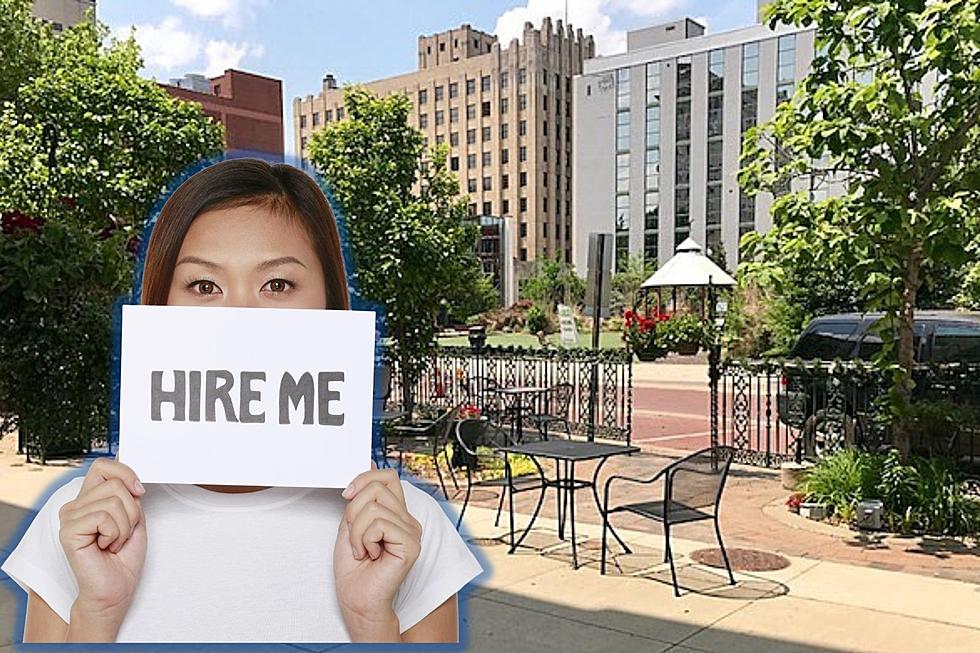 Looking For A Job? Here Are 5 Downtown Evansville, Indiana Business Hiring Right Now
ALEX MORGAN - E IS FOR EVERYONE / CANVA
Several years ago the thought of looking for a job in Downtown Evansville would've been laughable. How can you find a job when there are no thriving businesses? Well, it's 2022 and our downtown is doing more than thriving. We are growing, and there are all kinds of businesses that are hiring right now.
There are plenty of companies hiring in Evansville, but it seems like there is a shortage of applicants. This might be why some job titles are getting jazzed up, in order to get more attention.
Winner winner chicken dinner! Bally's Evansville - Formerly Tropicana - is hiring for several positions. They need energetic staff for Guest Services, Housekeeping, IT, and many more positions inside the casino.
Hey, that's our company! We are leading the way in digital marketing, and you have local influencers - Oh Hey - You'll be helping our local business achieve their goals. Apply here for the Marketing Strategist position.
Freelance Writer
I had to do a little research to find out more about Advantix.
Advantix works with local jurisdictions to develop several types of affordable housing in Indiana and surrounding areas. Currently, Advantix operates and manages approximately 1400+ units of affordable housing in Indiana.
FT Maintenance Technician

Senior Property Manager

Construction Manager
To apply: Email employment@evansvillehousing.org
The wait is almost over. Soon, we will have a brand new cookie spot in Downtown Evansville. But first, they need a cookie crew!
Search for open positions HERE.
The Ascension St. Vincent YMCA is an amazing new addition to Downtown Evansville. They are hiring for several seasonal positions right now. See the positions HERE.
5 Reasons to Visit Mesker Park Zoo in Evansville, Indiana
There is quite an adventure on the West Side of Evansville, Indiana. What kind of adventure - It's a zoo!
Mesker Park Zoo & Botanical Gardens
is open 365 days a year and offers family memberships.
11 Evansville Area Restaurants Offering The Best Bang for Your Buck
Yelp
is a useful tool to read user reviews and see what our local restaurants have to offer. Let's take a tasty look into the top 11 locally-owned restaurants that won't break the bank.