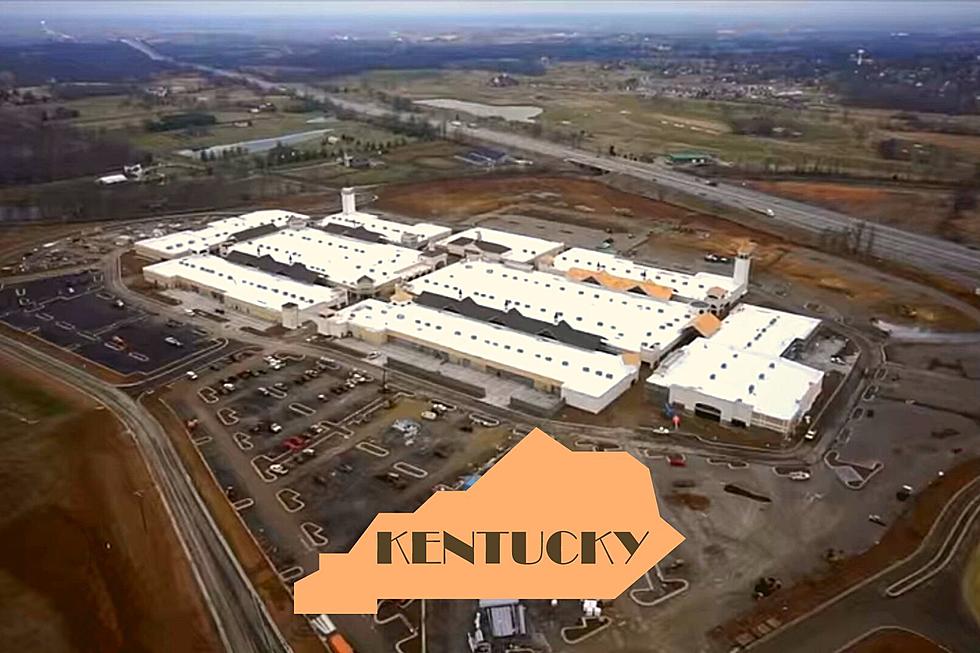 Kentucky's Largest Outlet Mall Covers More Than 350,000 Sq. Feet
Brandon Spencer via YouTube; Canva
One of my best and oldest friends lives in Cleveland, so I've traveled Interstate 71 through Ohio a number of times.
It's a pretty uneventful jaunt, only broken up by the presence of traffic issues that invariably materialize when driving through the large metropolitan areas of Cincinnati and Columbus. Of course, I recommend going AROUND them, regardless of distance. But we're not here to discuss Buckeye State traffic...or ANYTHING involving Ohio, really.
I just wanted to point out that ANOTHER highlight of that otherwise mundane drive is the outlet mall. And on I-71 in Ohio, you have your pick. I've found some really sweet deals at Tanger Outlets between Cincy and Columbus, and it's why I always stop and check them out.
The Largest Outlet Mall in Kentucky
But that's a pretty good distance if you're just looking for low prices on big and tall clothing. Fortunately, there's an outlet mall much closer and much, much bigger in which I can search for inexpensive treasures.
The Outlet Shoppes of the Bluegrass in Simpsonville covers 366, 750 square feet and is located about 15 miles east of Louisville on Interstate 64. And I think we need a closer look. Yes, that video gives you a great idea of just how big this place is, but it deserves a closer look. Most, if not all, outlet malls are open-air, but this one gets bonus points for its "courtyard" approach.
The Largest Outlet Mall in the U.S.
While you'd need some great walking shoes to spend a day at the Outlet Shoppes in Simpsonville, you might need at least TWO pairs to tackle what is believed to be the largest outlet mall in the entire country. Considering the fact that it's in Florida--likely making it a popular tourist stop--I wouldn't be surprised if you already know which one I'm talking about.
Outlet malls are popping up everywhere--like Nashville, for example--and make for a great addition to fall outings. But wait, what's that on the horizon? Yes, I hear jingle bells and reindeer hooves.
These outlet malls are about to get VERY busy. Will you be there?
How Many of These Iconic Mall Food Court Restaurants Do You Remember?
From retro favorites to the icons that are still serving customers today, take a walk down memory lane with our roundup of the most iconic mall food court restaurants of the '80s and '90s.
LOOK: These Are the 50 biggest retailers in America